Cutrone breaks long standing European record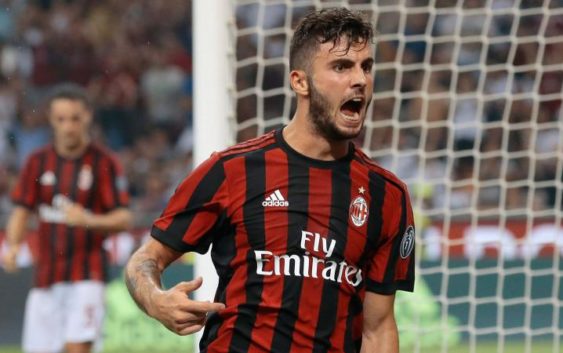 AC Milan 20 year old striker Patrick Cutrone yet again proved he's a force to be reckoned with after the record breaking display in Europa League.
When AC Milan signed Andre Silva for 35 million euros from Porto and Nikola Kalinic for 25 million from Fiorentina many expected the two to fight for a starting spot under Montella. Surprisingly it was Primavera graduate and talented prospect Patrick Cutrone to lead the Rossoneri goal scoring charts with 18 goals in total and 10 in the league.
Silva and Kalinic, despite the big investment, now play for other clubs. Patrick Cutrone instead remained at San Siro and is performing at the same level with Mr. 56 million euros Gonzalo Higuain.
The goal scored yesterday against Dudelange was the 10th in Europa League for Patrick Cutrone. As Milan TV recalls, the Rossonero striker is the youngest Italian player to have achieved double figures in European competitions, beating Bettega, who held the previous record and Del Piero, Prati and Mazzola.
Another important testimonial of the immense talent of Cutrone who has recently become part of the Italian national team. So far, Patrick has scored 6 goals and has formed a good understanding with his department colleague.