Lucas Paqueta's first words as AC Milan player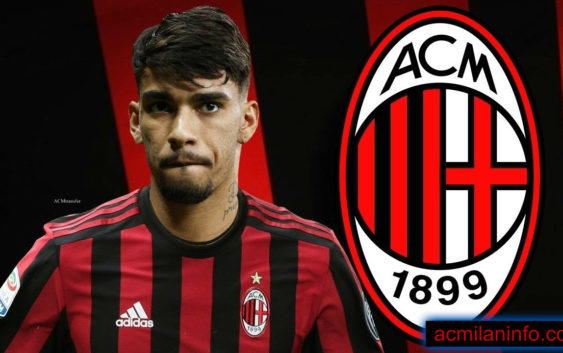 AC Milan 35 million euros signing Lucas Paqueta speaks for the first time as a Rossoneri player about his transfer and the high expectations surrounding his arrival at San Siro.
"I am grateful to Flamengo for having formed me as a man and as a footballer, for giving me the opportunity to pursue my dreams and my goals. Everything has changed since I first came here, it is a club that will always remain in my heart. I will always love these colors and this club", said the Brazilian playmaker.
ABOUT THE MOST BEAUTIFUL MOMENT WITH FLAMENGO – "The finals we played over the years, it was incredible to live certain moments with this incredible fan base".
ON TRANSFER IN ITALY – "Work, sacrifice, is a dream that becomes reality".
ON ITALIAN LANGUAGE – "I only know the word "Grazie". I will try to catch up with the language. But I'm already learning".
ON HIS TRANSFER – "I will live it to the fullest, we will see what will happen. Maybe I'll cry to see the Flamengo fans, it's possible".
ON TALKS WITH THE BRAZILIANS IN ITALY – "I spoke with Juan who told me wonderful things about Italy and also with Kaka, he gave me some advice and explained a couple of things. He told me to be convinced and determined, even if I am a shy person. I will fly to Italy in the next few days for the last details. Now I want to close with Flamengo in the best possible way".
ON THE FEAR OF FAILURE – "I've always been referred to as "the promise", "the future" and this kind of things. Time passes and I improve, I'm not afraid. I always had my family, my father, my mother and my wife at my side. Also with the pressure of the club who believed in me by paying for treatment (bone problems), I have never had problems dealing with pressure. There has been a lot of sacrifice and work, I was never given anything".
ON HIS DANCER CELEBRATIONS – "When I score I am always very happy, always a "dancer" with my celebrations. I will not change even in Italy. We'll see if someone will come to my side to do some dancing. But I already know that it will be difficult to make people like Higuain dance after a goal (laughs). Seriously, I can not wait to get there and earns a starting spot".