Two AC Milan talents could debut against Napoli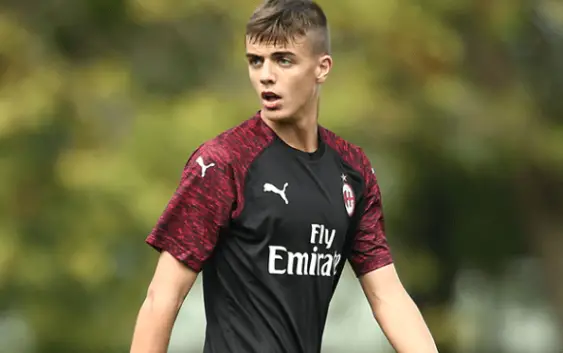 Daniel Maldini and Marco Brescianini are two Milan Primavera talents that have joined the first team for the match against Napoli. 
In a few hours AC Milan host Napoli at the San Siro. A very important match for the Rossoneri who are in desperate need of points but also for two Primavera starlets who could make their professional debut against Carlo Ancelotti's team.
Coach Stefano Pioli has called-up for this match youngsters Daniel Maldini and Marco Brescianini. Maldini is an attacking midfielder/second striker while Brescianini is a goalscoring central midfielder.
Unlike his Maldini ancestors, Daniel is a much more attacking-minded player. If Pioli decides to play the 18-year-old tonight he would become the third Maldini to represent the Red and Black colors.
Many expect the young Daniel to continue the Maldini dynasty at San Siro. His grandfather Cesare was a protagonist of AC Milan's first ever Champions League title and later coach of the Rossoneri while father Paolo won every possible trophy with AC Milan, multiple times. The fans hope this tradition will continue.
Marco Brescianini is the captain of AC Milan Primavera and without a doubt its best player. The talented Italian central midfielder so far has scored 8 goals in 10 appearances with Milan attracting the attention of coach Pioli. 
READ MORE: Milan to make revamped move for Pochettino