Dear Raiola, Gigio is already in a top club …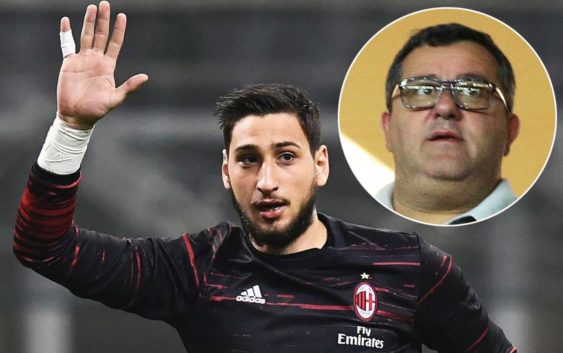 Gigio Donnarumma must go to a top club next year. This is the thought of his agent, Mino Raiola, who for 48 hours has returned to shake the waters of Casa Milan talking about his most sought-after client.
Gigio is the only one to date "movable" since, the others, are blocked by pharaonic contracts or as in the case of Mkhitaryan, they moved in January within a system as rich as the English one. AC Milan's goalkeeper Gigio Donnarumma made a tough choice last summer, which went against the will of his agent, who first did not want to renew the contract and then entered in accusations with the club to have release clauses on the new contract that would allow him to take Donnarumma away for a few euros compared to his real value.
AC Milan, under this point of view, has achieved what it wanted: to restore economic value to Gigio's card, "resigning" the regular starter of the goal and will not have to live with the worry of a low release clause that could prevent the club to impose his market price. Certainly, however, these Raiola-esque expressions have not gone unnoticed on the fourth floor of Casa Milan and Milanello, and are labeled as a time bomb to undermine the ground 48 hours from a derby that has a huge specific weight.
And now we come to the address the top club in which Gigio should go to play for "to improve his career and become the best in the world" according to Raiola. AC Milan is a top club, Milan deserves respect from this point of view and not only. The team, under the guidance of Gattuso, has returned to having precise reference points and even Gigio has raised his usual standards. A few hours after the derby, Mino's statement has certainly activated the dynamite in the negative thoughts of the Rossoneri fans, but to pollute the air, it takes much more. Gigio wanted to sign for Milan, he made a promise to his fans and he intends to keep it. At the age of 19, Gigio is becoming a man, technically and humanly. And he wants to continue growing to get to the top with Milan. His home, his top club.
---
---