Galliani: "I've sent a message to Fassone. Derby? 2-0"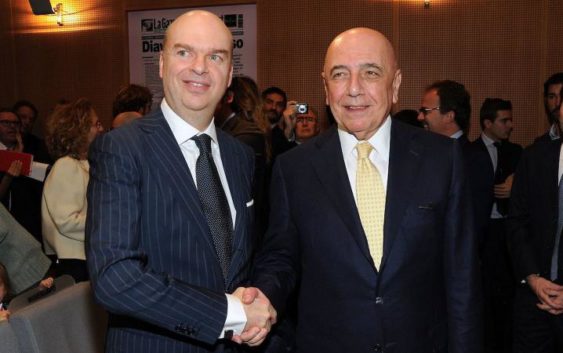 The historic executive of AC Milan Adriano Galliani comments on the thrilling Cup victory against Lazio and the upcoming derby with Inter.
Like in May 2001, the Milan derby is staged the same weekend of the general election and Adriano Galliani hopes to be able to celebrate another double. "The Inter of the elections are the 5 Star Movement, not the Democratic Party. They are more harmful, they are the great danger for the country", tells ANSA the former CEO of AC Milan, now a candidate for the Senate with Forza Italy party, that Sunday evening will live the match at San Siro with "the passion of old times".
In 2001 Milan won 6-0, days after Berlusconi and the House of Liberty (Casa delle Liberta) won the elections against Francesco Rutelli. "Can this scenario be repeated? A 6-0 victory would be asking too much grace to St. Antonio… But 2-0 would be nice" smiles Galliani, who on Wednesday night celebrated for the penalty showdown of the Italian Cup "As for those of the Super Cup at Doha. I have sent a message to Fassone, Gattuso, an some of penalty scorers, such as Bonaventura and Romagnoli, and of course to Gigio Donnarumma, who saved them".
---
---