Debt refinancing: Milan search new partner but Li remains a problem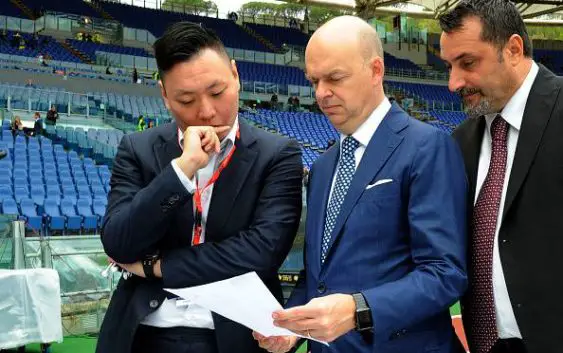 At Casa Milan, the issue concerning the refinancing of the debt with Elliott Fund continues to be a disturbing problem. According to recent reports by La Gazzetta dello Sport, the Rossoneri management, with the help of Merrill Lynch, are studying a refinancing of 300 million euros, all at the expense of AC Milan. The club is also looking for a minority shareholder able to ensure those 70 – 80 million needed to improve the balance sheet and repay all of Elliott's loan, including Yonghong Li's stake.
Despite continuous talks, Merrill Lynch and other bank are hesitant to satisfy the Rossoneri's demands. While for the part of AC Milan there is no problem, the difficulties that CEO Marco Fassone is facing on the refinancing of the debt with Elliott concern above all the 180 million euro that the American fund has lent to Yonghong Li personally. Tuttosport explains that the continuing negative voices on the Rossoneri's president are making a deal even more difficult.
Corriere della Sera revealed yesterday that one of president Li's biggest firms Shenzhen Jie Ande had recently filed for bankruptcy. The Chinese company has failed to repay a loan of 60 million. 
---
---