Report: Puma continue to push for Marco Reus purchase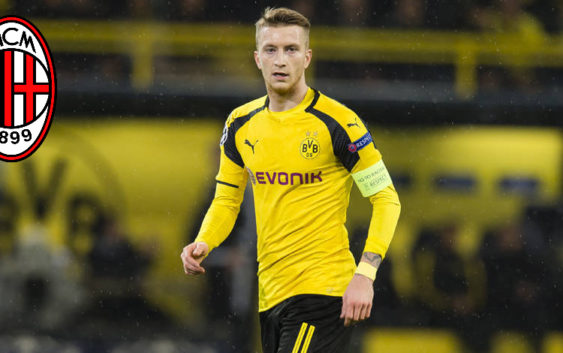 Marco Reus at AC Milan is indeed a possibility. The new German sponsor of the Rossoneri wants to bring at San Siro one of its biggest assets.
It is said that the arrival of Puma as new shirt sponsor of AC Milan could favor the arrival of Marco Reus in the Rossoneri and those rumors continue to grow. Tuttosport reports today that the red and blacks appreciate a lot the German winger and on Thursday evening in Reggio Emilia, on the occasion of the second leg of Europa League between Atalanta and Borussia Dortmund, there will also be present scouts from the Rossoneri to closely observe the 28 year old.
Marco Reus is a testimonial of Puma and the famous German sportswear manufacturer really like the idea of bringing one of its top brand representatives to AC Milan. In Rossonero, among other things, there is also another player who wears Puma, that is Gigio Donnarumma, who could soon become an important testimonial of the German brand just like Reus.
Puma continue to push for this operation, but in Via Aldo Rossi, before closing any deal, the club needs to wait for the UEFA meeting and understand the conditions of the Settlement Agreement. Hardly, the Rossoneri will have the same budget of last summer and for this reason it will be fundamental to understand first which departments are in need of major investments.
For the moment the two priorities are a new vice-Kessie in midfielder and a left winger. Despite the ambiguous financial position, AC Milan do not want to be caught unprepared on the market and while waiting to understand what its resources will be for the summer transfer window, the club is keeping many targets under observation.
---
---