With Donnarumma and Suso staying, AC Milan to sacrifice two other players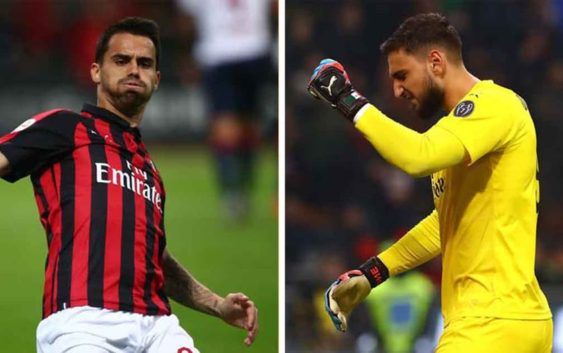 With Donnarumma and Suso set to stay at San Siro AC Milan must sacrifice two other players to balance their books and sign Correa.
MILAN NEWS – After many signings AC Milan must now sell. Additional funds are required to close the purchase of Angel Correa from Atletico Madrid but also to balance the books and avoid further trouble with UEFA for next season. Rude Krunic, Theo Hernandez, Ismael Bennacer, Rafael Leao and Leo Duarte have joined the Rososneri while Patrick Cutrone is the only sale so far.
In economic terms, Elliott Management Corporation so far has spend around 80 million euros for five signings with a return of only 20 for Cutrone at Wolverhampton. According to Il Corriere dello Sport, with Suso and Donnarumma set to stay at San Siro, AC Milan must sell two other players in order to fund a move for Correa.
Some great performances during pre-season have been enough to convince Milan to keep their star winger who has been converted to trequartista by coach Marco Giampaolo. Donnarumma on the other hand failed to attract pleasing offers that exceeded the 50 million mark. PSG and Manchester United pulled out of the race for his services and now the Rossoneri aim to renew Gigio's contract.
At this point, Andre Silva and Frank Kessie are the players most expendable to Milan according to CorSport. Andre Silva was very close to joining Monaco but negotiations failed at the very last moment. On the other hand, Wolverhampton have made a €28 million bid for Kessie but AC Milan value the midfielder at least 35 million.
After Giampoalo's statement on the Spaniard: "Suso is top class. He is a strong player and we have to keep the top players. I said this to the club and to him. It's not an issue. He drives me crazy and is a player that can be decisive", Milan must sacrifice other players in order to balance their books and complete the purchase of the Argentine striker.
Rafael Leao player profile – Who is AC Milan's €35m signing