Elliot approve striker signing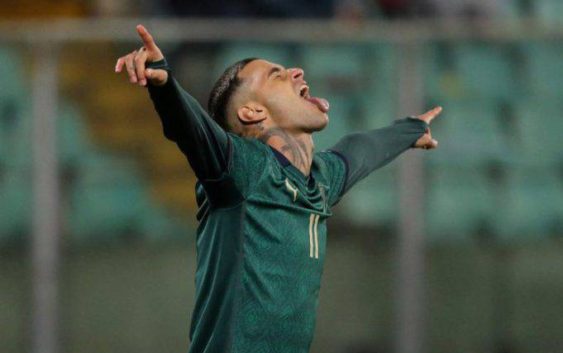 AC Milan owner Elliot Management has approved the signing of Sassuolo striker Gianluca Scamacca reports CorSport.
Napoli striker Arkadiusz Milik is not the only centre forward on AC Milan's radar. According to CorSport, the Rossoneri are also very interested on Sassuolo striker Gianluca Scamacca. The 21-year-old Italian, dubbed the young Ibrahimovic, could rejuvenate the attacking department of Milan by continuing on the transfer policy depicted by Elliott for the Rossoneri's future.
After an unsuccessful tentative last January, Milan are preparing a revamped attempt to sign Scamacca on a permanent transfer or on  loan with the obligation to buy. There is plenty of time to find the proper solution but the Rossoneri have intensified their interest in Gianluca Scamacca recently trying to avoid the competition of other clubs.
The Italy Under-21 striker has made 25 appearances this season scoring 11 goals with Ascoli establishing himself as one of the best payers in Serie B. Ibrahimovic is Scamacca's idol and having the opportunity to join Zlatan at Milan is a huge plus factor for the Rossoneri. Corriere dello sport reports that, after changing a lot of clubs is recent years, the former Roma prodigy is ready to make a big leap forward and join a top team.
Since 2016 Gianluca Scamacca has traveled around Europe gaining maturity and experience. At 16 the Italian centre forward initially moved to Psv Eindhoven. He played again in Netherlands for Pec Zwolle while for the past years he has been owned by Sassuolo but with loan spells at Cremonese and Ascoli. 
His performances at Ascoli have attracted the attention not only of AC Milan but also of other famous clubs such as Napoli and Benfica. The Portuguese have already offered 10 million euros but their bid was rejected. In addition to playing with Ibrahimovic, with Elliot's approval, AC Milan are ready to offer up to €20 million to secure the services of Gianluca Scamacca.
---
READ MORE: Rangnick confirmed as new Milan coach and transfer budged set