AC Milan offer Kessie in swap deal for striker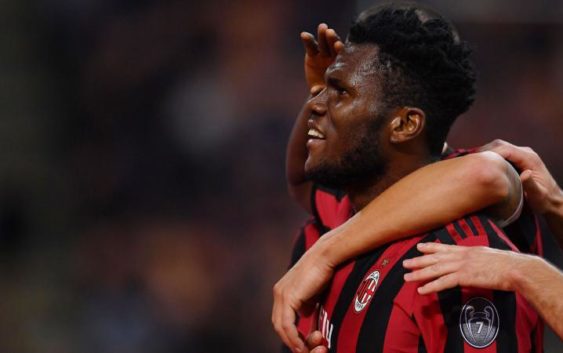 Cash plus midfielder Franck Kessie is the latest offer of AC Milan for Napoli centre forward Arkadiusz Milik.
Napoli striker Arkadiusz Milik remains the main name to replace Zlatan Ibrahimovic. According to La Gazzetta dello Sport, the Rossoneri are ready to offer in exchange a player very much appreciated by Gennaro Gattuso.
The Italian newspaper reports that a swap deal between Milik and Kessie is welcomed by both clubs. However, in addition to Kessie, Milan may also be forced to offer a small compensation in cash in order to sign the Polish centre forward.
All this to lower the high price tag set by Aurelio De Laurentiis. The Napoli president rates Milik at 40 million euros. A figure deemed excessive because Arek's contract expires in 2021. So to lower Napoli's request Elliott would seem ready to sacrifice the former Atalanta, a loyal player of Gattuso with whom the Ivorain midfielder was an undisputed starter.
Nevertheless, De Laurentiis does not seem that enthusiastic. The Napoli president is in fact little inclined to swap players as he prefers to monetize but considering the situation he doesn't have much leverage. If Ivan Gazidis changes mind and offers the entire figure in cash then a deal would be closed in a matter of minutes.
Another option third option that the two clubs are considering is the Hakan Calhanoglu. Gattuso is very fond of his former winger. Both player have performed well during their three years at Milan but neither has ever found continuity. 
---
READ MORE: Rangnick confirmed as new Milan coach and transfer budged set