Elliott wants to keep Maldini but on one non-negotiable condition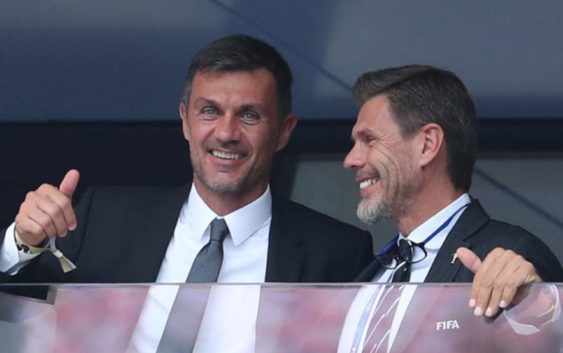 Elliott leaves Paolo Maldini the decision on whether to stay or say goodbye to Milan, but puts on the table an important condition regarding his coexistence with Ivan Gazidis.
The departure of Zvonimir Boban from AC Milan is now certain. His lawyers are working to agree on the termination of his contract with he club, given the impossibility of continuing to work with Ivan Gazidis.
As for Paolo Maldini, the feeling is that he too will leave the club. In fact, the former defender too has been involved in disagreements with Gazidis in recent months and continuing the collaboration would not be easy. The Rossoneri's technical director was clear about Ralf Rangnick publicly dubbing him as "not the right profile for Milan".
The German coach was contacted by Ivan Gazidis without consulting Maldini and Boban, something that caused the ire of the Croatian. There are many differences between the two and the AC Milan CEO.
Corriere della Sera reports that AC Milan owner Elliott Management Corporation has left the final decision to Maldini. Elliot wants Paolo to remain but only if he aligns with the management philosophy of the American owners. Paolo is torn between the loyalty to his friend Boban and the desire to contribute for Milan's future.
Maldini is reflecting, he has yet to make a choice and has many doubts. It would be a surprise to see him stay, considering the diversity of ideas with Gazidis. And the fact that Gazidis contacted a coach without consulting him, bypassing him in his sphere of competence, is a serious affront. The most likely scenario is that Paolo remains until the end of the season in order not to abandon the ship in mid-season.
---
READ MORE: American billionaire makes Milan offer