Fassone tells his side of the story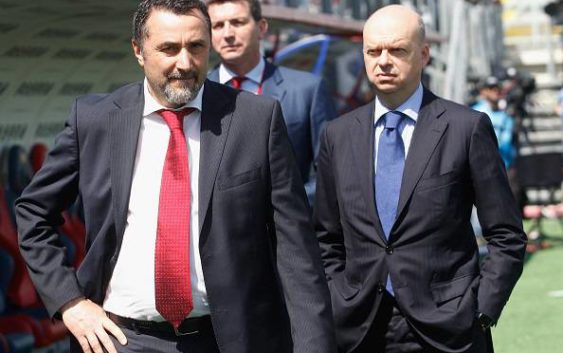 After the harsh accusations Mino Raiola raised in an interview yesterday, it's Marco Fassone who explains the other side of the story.
Marco Fassone, has released a long interview for La Gazzetta dello Sport commenting Donnarumma's decision to not renew his contract. "It is very simple, the player and his agent made a technical and economical assessment, thinking of turning to a club a club with highest financial availability. Raiola wants o maximize the economical gain from Donnarumma's career. For himself and for the player. Donnarumma assured us many times he wanted to stay. Since the first day of our installation here we started to negotiate with him and Raiola. While the agent always tried to slow down the negotiations, the player said he wanted only Milan. He said those words looking straight to our eyes. He was totally honest. At the end Raiola's agenda prevailed. I believe Donnarumma still is not fully confident about this choice. It was all Raiola's decision. He used his influence and his influence on Gigio is very strong. Think for a moment: a 18 year old young kid and an well known agent with big personality. How else could it end? When i looked at the player's eyes i was hopeful about a positive outcome. But instead..."
In the last hours, Raiola directly attacked Mirabelli but Fassone comes to his defense
"If he attacks Mirabelli, he attacks all Milan. So it's a declaration of war by him. The truth is that Raiola attacks Mirabelli because he wants to dig a hole inside Milan. But he is making a big mistake: I and Mirabelli have worked together for three years and have a great relationship, so this game is not gonna work with us. Why this beef  between the two? Because Mirabelli is not a person that compromises. He is a honest professional, completely loyal. Threats? I don't recall any. I can only say that in the meeting in Montecarlo, where Gigio was present, the tone of the conversation may have exacerbated. But i have to say we, in that occasion, offered an important economical offer that positively surprised them. That's why we were convinced for a positive reply from their side. I told Gigio: Think for a moment, if you don't renew you will find 10 thousand people protesting against you at the Casa Milan".
But Milan's new CEO did not rule out a possible rapprochement with Donnarumma. "We love Gigio and tried to transmit him this feeling in every way possible. Milan, even today, is willing to welcome him back with open arms. Even the fans. If we receive a phone call and they propose to sit down and restart the negotiations, we will do it without hesitation. We offer total availability. Raiola was net in is answer but i can't exclude anything. Of course, when the player rejoins the team we will talk again. Gigio on the stands? And who says this? It's true, we are searching for a new goalkeeper (read here), possible a first minute starter, a good one, so the coach doesn't risk to have at his disposal a player who is thinking about other destinations. Who plays and who doesn't, that a decision for Montella. We don't interfere in his competences".