Raiola explains why Donnarumma rejected Milan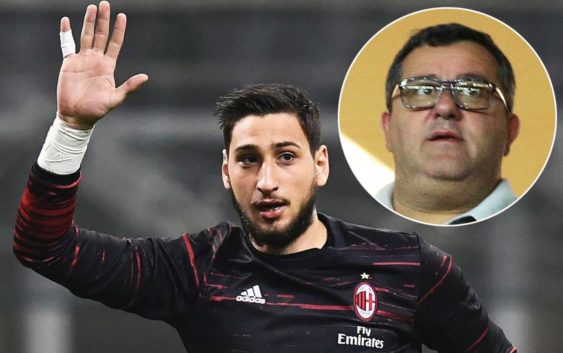 Gianluigi Donnarumma's agent, Mino Raiola, finally speaks out discussing the reasons why they rejected AC Milan's renewal offer. 
Today, Mino Raiola announced a press conference at 17:00 o'clock only to change it later in a live interview with the major Italian media: Sky Sport, Premium Sport and Rai Sport. The infamous agent insisted its content to be transmitted at midnight in order to leave Donnarumma calm ahead of the Euro U21 opening match against Denmark. Italy U21 won the game but the biggest news was not the result but the fans outrage towards the young goalkeeper (read here).
He promised to tell his side of the story without sparing a word and now that moment has arrived. He said: "Initially Donnarumma wanted to sign but later threats started towards us and the club did not defend us. It was Milan who lost Donnarumma . In any case i take all the responsabilities".
After 3 days Raiola has spoken regarding the infamous contract refusal of Milan. After 3 days of insults from the fans, different transfer market hypothesis and reasoning about Donnarumma's motivations it was his agent that with a small press conference explained the motives of such refusal.
"Initially Donnarumma wanted to sign a new contract with AC Milan, that was his idea. For this reason i always said that he would never leave Milan as a free agent. But after that, things started to change. The first reason was the club's lack of support towards the player in a couple of unpleasant situations, like in the case of a banner exposed by the fans against him near the club's offices that no one bothered to remove. After, there was Milan's executives attitude during the negotiations where in certain cases they threatened to leave the player at the stands or at the bench in order to destroy his career as a punishment if he decided to not renew the contract. This is not the best way to act if a football club wants to offer a new contract to one of its players. In every case i take full responsibility for the negotiations failure but even the player was convinced that this move was the best for him, especially, i repeat, after the club officials attitude towards him".
"Between me and Mirabelli there is no feeling, we are distances apart. I do not approve his attitude as the club's representative and i can't accept it. For me it was a case of mobbing". The fans on the other hand have just started to spread a hashtag in support of Milan sports director #IoStoConMirabelli. Regarding the future of Donnarumma, Raiola tries to stay neutral: "I haven't spoken with any club yet but it won't be hard to find another destination for Gigio"