Florenzi on Milan forward: "Leao can reach Mbappe level if he improves two things"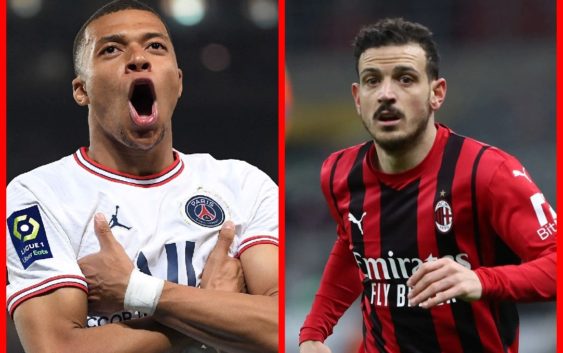 AC Milan right back Alessandro Florenzi believes Rafael Leao can reach the level of Kylian Mbappe if he improves on two aspects.
Alessandro Florenzi, after a few years spent touring Europe between Roma, Valencia and PSG, found a new home last year. The Italian right back was a revelation on and off the pitch last season, quickly becoming a fan favorite among the Rossoneri supporters. AC Milan were more than pleased with his services and made the transfer of Florenzi permanent this summer for nearly 4 million.
In an interview with Gazzetta dello Sport, Florenzi is thankful for the move and reveals he was close to joining the Red and Blacks in the past. "Milan trusted me when few would. I have to thank especially Ricky Massara, who already knew me, but I hope Paolo liked me too. Milan had already looked for me in the past. In January 2020 Boban called me: "Wouldn't you change your plane?" (for Valencia). It was meant to be".
Florenzi then talks about Rafael Leao. The Italian champions believes that the Portuguese left winger has enormous potential and if he improves his mentality and coldness in front of the goal he can reach the level of Kylian Mbappe.
"Rafa has to take a step forward in terms of mentality, but not because he doesn't have it. I'm talking about something else, the desire to stay in the game, not to dribble by force. He misses this and it is only a little issue because everything else is there. I see Mbappe in him, with one difference. Kylian in front of the goal never misses."
Rafael Leao has been compared to Kylian Mbappe after a breakthrough season with AC Milan. Both are fast and explosive players although the French superstar is very far ahead in terms of goals scored. Leao ended the season with 14 goals and 12 assists while Mbappe had another sensational season with 64 goal contributions.
---
READ MORE: AC Milan sign Roma right back