4 Midfielders: Can AC Milan switch to new formation?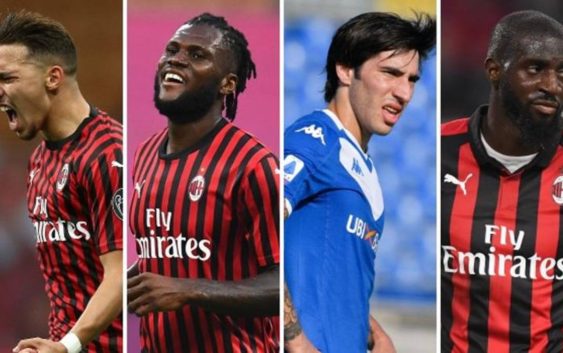 The arrival of Sandro Tonali, and the possible signing of another midfielder, will give AC Milan the chance to have four top midfielders available to Stefano Pioli.

The purchase of Tonali and the constant rumors about Bakayoko, and the possible alternatives, must not alter what AC Milan's game system and the shape of the midfield represent to date. The 4-2-3-1 changed the face of the Rossoneri, enhancing many players and constituting a perfect hinge in the middle of the field.
Bennacer and Kessie, a dominant duo after the lockdown, will also be regular starters at the beginning of the season. Sandro Tonali will be gradually inserted in the rotations, but certainly against Shamrock there will be the "usual suspects".
Over time it will happen that one between the Algerian and the Ivorian can stay on the bench in favor of the 20-year-old Italian midfielder. It's no a rejection but a necessary condition for having a competitive team for the whole season. Precisely for this reason Milan are also in search of another midfielder, in order to allow a fluid and smooth turnover.
If Rade Krunic were to be sold after the arrival of the new signing, whether it is Bakayoko or another player, it will be very difficult to think of a three-man midfield. For what reason? Let's think of a hypothetical league match: Kessie, Tonali, Bennacer, all starting from the first minute. On the bench there would be only Pobega and the possible new signings. A situation that could work in the short term, but in the long run, with possible suspension or injuries, this system would fail.
It is much easier to see a three-man line-up during the match in progress, when Pioli will have to reinforce the midfield for tactical needs. A possibility that the Italian coach of AC Milan never had in 2020, being able to rely almost exclusively on Kessie and Bennacer alone.
---
READ MORE: After Tonali, Milan trying to steal another top talent from Inter