What does Tonali's arrival means for Bennacer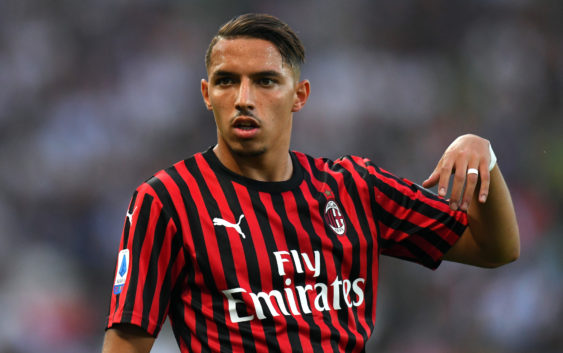 The signing of Sandro Tonali was a delightful surprise but there are worries his arrival means that another AC Milan player will be sold soon.
AC Milan stunned Italian football when they announced the signing of highly rated Italian prodigy Sandro Tonali. For months the talented 20-year-old midfielder was considered to be a player of Inter but thanks to Paolo Maldini's underground work he joined the Rossoneri instead.
Brescia president Cellino recently revealed that Tonali had also rejected offers from top European clubs like Manchester United and Barcelona. AC Milan have purchased Sandro for 25 million euros plus 10 million in bonuses. Before the end of the summer transfer window Milan aim to sign another central midfielder thus satisfying Stefano Pioli's demands of having four top central midfielders.
Many are worried that the number is too big and someone will have to leave soon. No to mention that Tommaso Pobega is patiently waiting for his breakthrough chance. According to Italian journalist Mario Sconcerti the arrival of Sandro Tonali will have an impact mostly on the future of Ismael Bennacer.
"We have to see what Milan will do on the remaining days of the transfer market. They have lots of requests for Bennacer, who is the regular starter in the defensive midfielder role. Tonali, however, can also play as mezzala. It will depend a lot on how they want to play next season. Nevertheless, it is difficult for Milan to play with a three man midfield. Tonali perhaps will get integrated slowly but I think they will sell Bennacer at the end. Milan have big offers for him including from Real Madrid".
After a slow start, Ismael Bennacer cemented his central role for AC Milan. A very positive season for the Algerian midfielder who has attracted the attention of many European clubs. The 22-year-old midfielder has a release clause of 50 million euros that will be valid starting from next summer.
---
READ MORE: Milan trying to steal another top talent from Inter