Gattuso and the players reactions after the match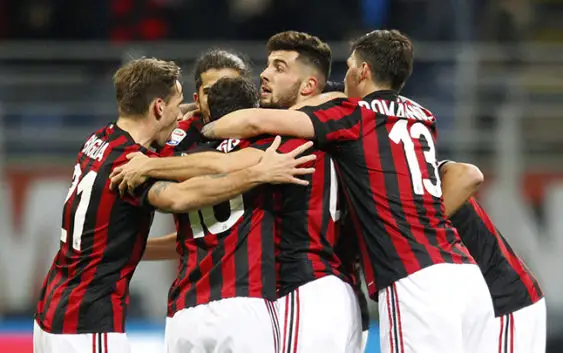 The coach, Zapata, Mauri, Antonio Donnarumma, Montolivo and Borini addressed the media after the Europa League 1-0 victory against Ludogorets.
Following the qualification to the Round of 16 in Europa League, Rino Gattuso spoke about the victory over Ludogorets and reviewed the individual performance of the Rossoneri:
I did not want to concede and trusted that the defence would play well. It seemed like an easy match but I wasn't relaxed because I know these types of games can change quickly. Yet, we were on top of things and did everything not to concede. Montolivo played his second match in three days and did very well. Locatelli can still give more. Zapata had not played since the match against Rijeka and responded positively. Also Mauri gave a decent performance. I'm pleased with Kalinic. André Silva would have like to score but regardless of that he played a good game. Cutrone only needs to improve a couple of things and he could also play on the wing. Since I arrived, Borini has never given up, he plays English football, very intense and gives always his all.
Cristian Zapata, one of our current players with most experience in the Red and Black, spoke to Milan TV after the win against the Bulgarian side in Europa League:
It was a while since I last played. I really wanted to be back on the pitch. We did exactly what the coach asked us to do. I am happy with this win and for not conceding a goal. The whole team played well. We are in top physical condition and we have to profit from this. We are on the right path and we must continue this way.
Another South American among the Rossoneri who got some playing time too was José Mauri. Here is what the midfielder said to Milan TV:
I'm happy after playing the last half an hour of the match. I felt like a football player again. I was really looking forward to it after being side-lined for two months. I really wanted to bounce back. I never really felt like I wasn't part of the group, my teammates have never made me feel that way. This is something very positive that allows me to give my all always
After an outstanding performance against Inter in the quarter-finals in Coppa Italia, Antonio Donnarumma was back in goal for AC Milan. The goalkeeper also spoke to Milan TV after the match:
In these type of matches you must be focused at all times. AC Milan are known to allow only a few opportunities to their rivals so when it happens you have to be ready to respond. I dedicate this win to my son, my girlfriend and my family. Against Roma, next Sunday, it's going to be a tough game but we are confident we can win

Riccardo Montolivo was interviewed by Sky Sports after Milan-Ludogorets.
On his moment: "I played on Saturday, it was a while since I had played. An applause to all those who took the pitch today, it was not an easy match. The 3-0 of the first leg was a bit deceptive, we faced a qualitative team, now we will play a big piece of our season and I will try to be ready".
On the desire to win something else with Milan: "I work every day to be part of this team, it has always been an honor to be part of it, both in difficult times and now that things are changing. We are at the beginning of a new cycle and we have the opportunity to play the semi-final return of the Italian Cup, we are in a European Cup and I hope to be part of the future of this team by providing my qualities and my experience".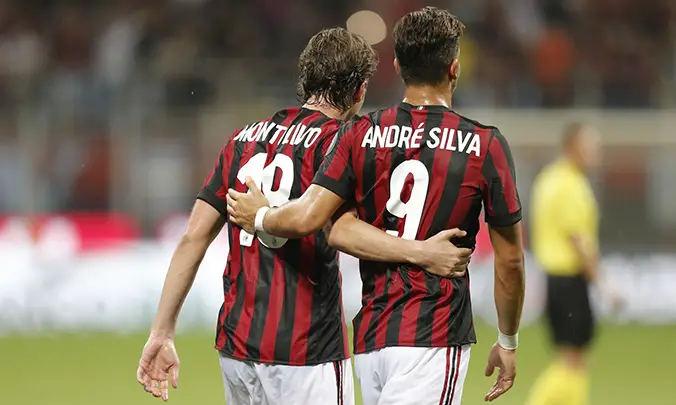 Fabio Borini was interviewed by Sky Sport at the end of Milan-Ludogorets.
On the match: "We knew that they would start very strong, it was important not to concede a goal to give them courage, we did our duty".
Sul mettere in difficoltà Gattuso con i gol: "Faccio di tutto per metterlo in difficoltà, i gol fanno parte di questo".
On Gattuso: "I do everything to put him in difficulty, goals are part of this".
On the good moment of the team and the possible Champions League opponents: "On the pitch we have shown to be at their level, we must continue to do what we have done so far, they are games that Milan is used to playing".
---
After winning the first leg 3-0, AC Milan register yet another victory a continue the excellent string of positive performances. One goal by Fabio Borini in the 21st minute is more than enough to secure the win.
A superb goal from great team play! The Italian winger latches on to a perfect pass and fires an excellent shot into the top right corner. There is nothing a goalkeeper can do about shots like that. Beautiful asset from Patrick Cutrone.
AC Milan (4-3-3): A.Donnarumma; Abate, Zapata, Romagnoli, Rodríguez; Kessie, Locatelli, Montolivo; Borini, André Silva, Cutrone
Ludogorets (4-2-3-1): Broun; Cicinho, Terziev, Moti, Natanael; Anicet, Goralski; Misidjan, Marcelinho, Wanderson; Swierczok.
---
---