Gattuso: "I want to thank Fassone and Mirabelli. Andre Silva? It's my ass on the line"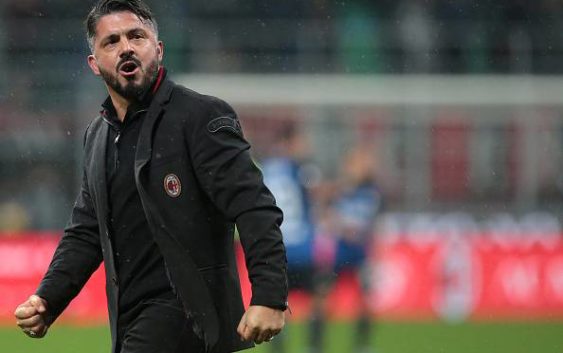 Coach Rino Gattuso was interviewed by Sky Sport after Milan-Ludogorets to comment the performance of the Rossoneri and his future.
On the match: "I'm happy that we did not concede a goal, I emphasized a lot on this during these days… Today for thirty minutes we played with four midfielders and two strikers, I'm very happy for the growth and for those guys that so far had played little".
On the tight schedule: "We will think match after match, we have to prepare the match against Roma very well, it will be a very difficult encounter. We are think about Sunday, then we will think about Lazio and Inter".
On Andre Silva: "He did what he was asked to do, he missed the final touch but he made a good performance, Kalinic did very well, we tried Patrick in a position (winger) that was not his, if we work in the future he can do it. I'll keep playing Silva, Cutrone and Kalinic, if I fail it's my ass on the line. We are happy we are progressing to the next stage we'll wait for the draw".
On work during the week: "I think that not conceding a goal helps me propose some work that can annoy the players. When you go to work on the back line, it annoys the students, not taking goals makes you see less people snorting. The players are passionate, we must continue like this, we are improving, we are on the right track".
On the tactics: "We like to work in depth, before, this team could hold the ball but couldn't play as a whole. It was also merit of the guys. We need to continue. I don't like playing every three days because I like to work 2/3 days on each department. I repeat the players deserve the credit, they are putting great desire and participation".
On the future: "You have to ask the club, for me it's a great honor to train this team, I have great pressure on my shoulders, it's hard and it's a great effort. I'd like to thank Fassone and Mirabelli who put me here, if it was not for them I might have finished the season in the Primavera and next year I would have been somewhere else, I thank them and I hope to stay."
---
---