Gattuso like Conte: the coach of the future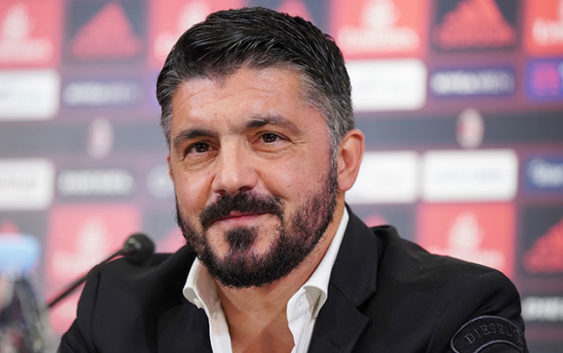 While many expect to see new coach in AC Milan's bench next season the current manager Gennaro Gattuso could provide a shocker.
In many, at the time of Gennaro Gattuso's promotion in the first team, thought that the choice to reward Rino was only momentary while waiting to find a coach of international level.
Maybe Antonio Conte who with his cures, intensity and fussiness regenerated teams like Juventus, Chelsea and even the Italian national team. But Gattuso does not think so and AC Milan too agree with him, who see the coach of the future in the new Calabrian coach, who, growing up near Milanello and practicing as a "ferryman", can become the ideal guide to re-launch the team and take it to important milestones.
According to La Gazzetta dello Sport, Gattuso could follow the footsteps of Conte, who in 2011 was recalled by Juventus, a team with whom he played for 13 years, after the coach apprenticeship in the province. The leap in quality was immediate: Conte, helped by his winning character and perfect knowledge of the environment, immediately gave way to a new era of Juventus successes.
The same can be done by Gattuso in Milan, since after the experiences between Sion, Palermo, Crete and Pisa returned to Milanello. And the points in common between the 'first' Conte and today's Gattuso are many: both former midfielders, both focus on the character and the sense of belonging as well as on a standard and specific tactical approach. Now it's up to Rino to prove he can be the Rossoneri's coach of tomorrow.
---
---