Gattuso names new AC Milan captain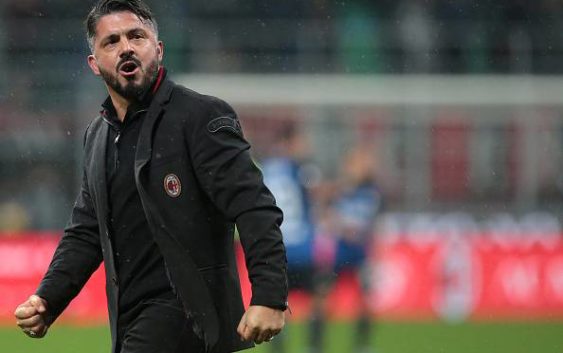 Now that Leonardo Bonucci's departure is official it is time for Gennaro Gattuso to choose a new team captain and the coach has chosen Alessio Romagnoli.
Romagnoli arrived at AC Milan in the summer of 2015, the last in which Silvio Berlusconi invested in the Rossoneri. It was Sinisa Mihajlovic who brought him at San Siro, after working together at Sampdoria. At the time the young defender was purchased for 25 million euros from Roma.
Alessio immediately became a regular starter, showing talent but also some flaws. Since last season, perhaps thanks to the presence of Bonucci, he has grown exponentially. AC Milan received many offers for Romagnoli this summer but all were rejected.
All the fans are backing Gattuso's choice. The Red and Black environment appreciates the bond that the 23 year old has with the club and an important reason is linked to the fact that Alessio renewed his contract with AC Milan when there were still uncertainties regarding the future of the club, showing trust towards the Rossoneri colors in the most difficult of times.
He decided to stay despite everything, when others might have waited before signing a new deal. A gesture that the Milanese have greatly appreciated. Entrusting the captain armband to him is something shared almost unanimously within the Rossoneri world. Now the player will have greater responsibilities, he will have to be a leader and talisman for his teammates. We are sure that that Romagnoli will rise to the occasion.
---
---