"Gattuso presents his resignation": Milan make official statement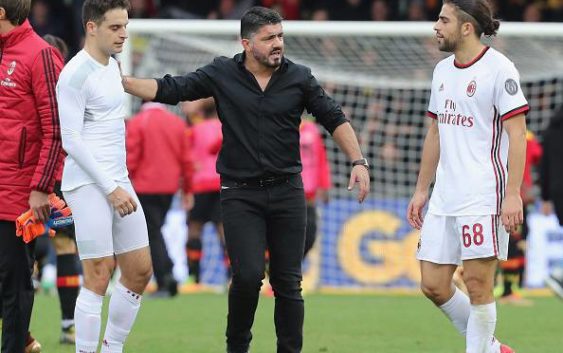 AC Milan through an official statement deny any rumors according to which coach Gennaro Gattuso had presented his resignation today.
Continues the bad period of AC Milan. The rossoneri fail to leave behind the crisis that has been going on for several weeks and after two consecutive victories the team lead by Gennaro Gattuso suffers yet another defeat, 3-0 against Hellas Verona, the penultimate team of Serie A.
A frantic day in which the Christmas dinner between the team and management was canceled and a training retreat was decided by the club, isolating the players at Milanello until further notice. In the last hours rumors have spread, and now denied by the club, according to which Rino Gattuso, annoyed by the relaxed attitude of his players after yesterday's defeat Verona, today he would have presented his resignation, rejected by the club.
AC Milan have called this version "absolutely false" and via social have clarified that Rino Gattuso was at Casa Milan to plan the work to be done in retreat, which was a decision "shared" with the club.
---
---