Gattuso: "Proud of my players. The referee?…"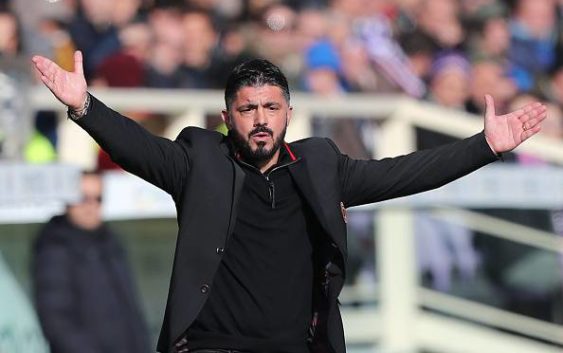 Coach Gennaro Gattuso was interviewed by Sky Sports at the end of the match against Arsenal. AC Milan suffer a controversial defeat and are out of Europa League.
On the match: "I'm proud of my boys. We lost qualification at San Siro, not tonight. I am angry that the team stopped believing when the match was 2-1. I do not want to talk about the referee's mistakes, players make mistakes and so does the referee. I'm proud of my boys".
On the team moment: "I do not like talking about individuals, we are raising the bar, I'm happy. It's the path we have to follow, without looking for an alibi, I repeat, I got angry after 2-1, we must never give up. It's precisely then when we become more vulnerable".
On the continuation of the season: "We have to work with seriousness and clarity. I do not want to hear alibis tomorrow, we lost the San Siro game, now we have to look ahead. We are a young team and we can do more".
On Donnarumma: "He has to raise his head, better goalkeepers have made mistakes too. It was an episode, players fail to score with empty goal, one of the strongest goalkeepers in the world can make errors too. It happens, the import thing is not to be affected by it, there has been much talk about Reina. We must leave him alone, there is great respect for Gigio".
On on the game: "We showed solidity, we suffered when it was time to suffer, and I liked the team for the personality demonstrated".
On the three strikers: "Kalinic has more experience than Cutrone and Andre Silva, he did not even warm up and entered the game right away. If he is well physically he can give us a big hand. I am happy from my attackers ".
---
---