The start of the "Arsenal model" at AC Milan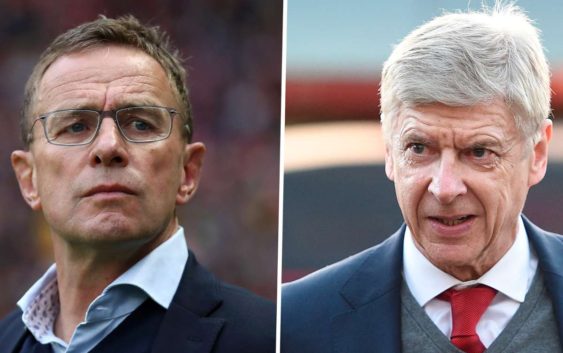 Ralf Rangnick

will be the new coach of the Rossoneri but his arrival will also mark the start of the

"Arsenal model" at AC Milan.



At this point there is little room for doubt: Ralf Rangnick will be the future coach of AC Milan confirms Tuttosport. His arrival is the definitive fracture among Ivan Gazidis, Paolo Maldini and Zvonimir Boban and it also marks the start of a new revolution at Milan.

But Rangnick, assures the newspaper, will not be 'just' a coach. From 2012 onwards, in fact, he has divided his time between the bench and behind the desk, covering several roles for Red Bull: from sporting director of Salzburg and Leipzig, to coach of the German team he brought from Serie B to the Champions League.
Since last summer, Rangnick is the head of sport and development of all Red Bull-owned clubs: RB Leipzig, RB Salzburg, New York Red Bulls and Red Bull Brasil. Rangnick is an all-round manager, as well as a profile that for Gazidis can represent what Arsene Wenger has been at Arsenal for 22 years. Coach and sporting director at the same time, a typical English-style manager. And this is precisely the intent of the South African executive: to relaunch the "Arsenal model" at Milan.
Beyond the lack of trophies for over a decade, Wenger has is credited for having discovered some of the best European talents and launched them in the first team. The "Arsenal model" was based in selling these players at high prices making a huge profits along the way. But at the end, Arsenal haven't won the Premier League since 2004.

Implementing this strategy has been Gazidis' plan since the beginning. Something that Paolo Maldini and Zvonimir Boban never accepted insisting that AC Milan needs a mix of young and experienced players rather than selling their stars to reinvest in youngsters later. A difference of opinions that will lead to the duo's sacking at the end of the season.
---
READ MORE: Andre Silva makes AC Milan happy