Gazzetta: Done deal, Yonghong Li finds new partner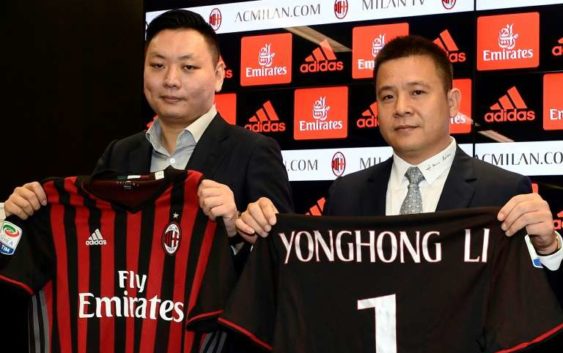 After a long period of negotiations with many businessman, AC Milan president Yonghong Li 
has reached an agreement for the entry of a new minority shareholder in the club.
The Milanese blitz of Yonghong Li a couple of weeks ago has had the desired effects. The AC Milan president has found a new minority shareholder. La Gazzetta dello Sport explains this morning that a deal is practically closed and the parties are negotiating the last details. Soon the name of the person who will help Mr.Li in the management of AC Milan club will be made public (there is a possibility that his identity be announced on the occasion of the Board of Directors meeting scheduled for Friday morning).
DEBT AND UEFA – According to reports, the new member is not Chinese nor Italian, but the most important thing is that his entry into the club will solve many of the club's most pressing problems: obviously it would not cover all the debt with Elliott Fund but the debt part of the club is more easily refinanced than the one of Yonghong Li as a person. As for the timing, AC Milan are confident that the partner is operational in time for the possible appeal to the TAS Tribunal of Lausanne, in the event that UEFA, next week, decides to ban the club from Europa League.
CAPITAL INCREASE – The arrival of a new member could give a good breath of oxygen to the club and above all to Mr. Li, who very soon must complete the capital increase: still missing 32 million euros, that could be paid at the end of the next week, without waiting for the end of the month. Something in Via Aldo Rossi is moving, soon important news are awaited for the future of AC Milan.
---
---