Gazzetta: Donnarumma's last words for Maldini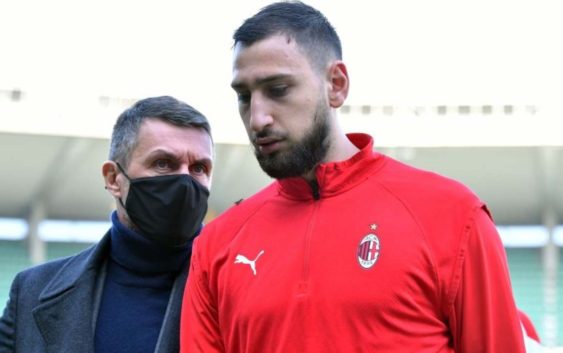 La Gazzetta dello Sport reports that Gianluigi Donnarumma told director Paolo Maldini that he was listening only Mino Raiola.
Mike Maignan will be the new goalkeeper of AC Milan. The French star will cost 15 million euros (ad-ons included) and will sign a long-term contract of around €3 million per season. The 25-year-old arrives from Lille after a stunning season that saw them win the Ligue 1 title over PSG.
The arrival of Maignan will follow the departure of Gianluigi Donnarumma. The Italian goalkeeper his not extended his contract with the Rossoneri and will leave shortly on a free transfer. A great economic loss for the club. Nevertheless, the management did everything in their power to convince him to stay.
After securing Champions League qualification, the club had hoped that Gigio Donnarumma would finally accept the contract offer of 8 million euros per season that Milan had proposed since the beginning of the year.
According to La Gazzetta dello Sport (via MilanNews), Paolo Maldini tried to talk to Donnarumma after the 2-0 win against Atalanta. Maldini made one last attempt to persuade Gigio to stay but Donnarumma replied: "I do what Mino (Raiola) tells me".
At that point, the patience of the Rossoneri technical director and the entire AC Milan club ended and they decided to close for Mike Maignan. The club wanted to give a strong message that it will not be blackmailed by no player or agent, including the most important ones.
---
READ MORE: AC Milan in talks for €40m Chelsea star