Gazzetta: Elliot hands on Milan: 4 options for the future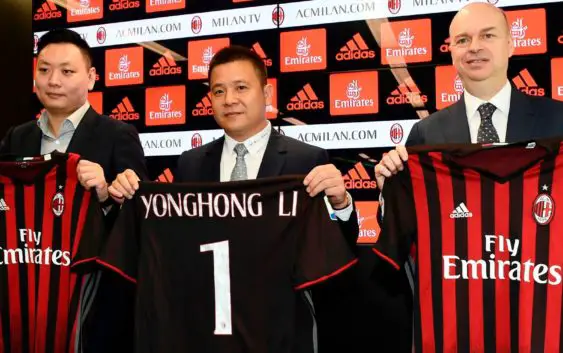 While coach Gattuso and his players fight for a Champions League place, Marco Fassone and Yonghong Li fight for the ownership of the club.
The AC Milan-world is anxious, given the continuous worrisome rumors related to the economic situation of president Yonghong Li. However, as highlighted by La Gazzetta dello Sport this morning, it is fair to point out that the Rossoneri club does not risk bankruptcy, as some have written in recent weeks. The problems, in fact, concern only the Chinese businessman and not Milan club.
Tomorrow, however, begins an important week for the future of the Rossoneri, who look forward to the famous 10 million (money that is needed for ordinary management until 30 June) required by the Board of Directors (CDA) as the first tranche of the capital increase of 37.4 millions of euros. The club executives are calm. Yonghong Li, in fact, still has some days left (until 4 April) to pay the sum requested. But what can happen now? Here are the four possible scenarios presented by La Gazzetta.
Li could pay the 10 million by the weekend and remain as president. Second hypothesis: the Rossonero patron could accept another loan of 35 million offered by Elliott Fund, thus carrying out the capital increase but increasing his own debt with the Americans. The club would be under the co-management of Li-Elliott. The third solution is debt refinancing (Milan are optimistic), while the most violent change would occur if Li Yonghong did not respect his pacts with Elliott. In that case, the Fund would appropriate the club, looking for a new buyer.
---
---