Gazzetta: How to save Higuain and avoid the same fate of Bonucci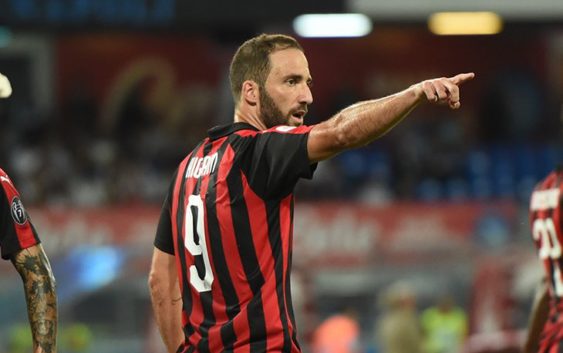 New arrival Gonzalo Higuain is one of the best players in the world but AC Milan must avoid
he meets 
the same fate as Leonardo Bonucci.
Ever since Filippo Inzaghi said farewell to football in 2012, AC Milan has failed to find a worthy heir wear to the historical number 9 jersey and honor its value. The first successor was Alexandre Pato, who abandoned his number 7 to take Inzaghi's 9, but without luck, given that the Brazilian six months later left San Siro.
After him it was Alessandro Matri, who managed to score only one official goal with the Rossoneri jersey. The same happened in the following years to players like Fernando Torres, Mattia Destro, Luiz Adriano, Gianluca Lapadula and finally Andre Silva, who ended his disappointing experience at AC Milan with only 2 goals in Serie A.
Could Higuian be headed towards the same path? Will the curse of the Red and Black number 9 jersey continue? Gonzalo is not used to fasting too long and, as La Gazzetta dello Sport points out, having missed the appointment with the goal in the first two outings that's not like him. 
Here lies the potential problem, on which Gennaro Gattuso will have to work from a psychological point of view. Rino must avoid at all costs that El Pipita is overloaded with responsibility, that becomes at all costs the savior of the squad. AC Milan must prevent from happening what happened to Leonardo Bonucci last season otherwise the consequences could be fatal.
BUY AC Milan Home Jersey Men 2018/19
– Free shipping