Three moves to get the best from Higuain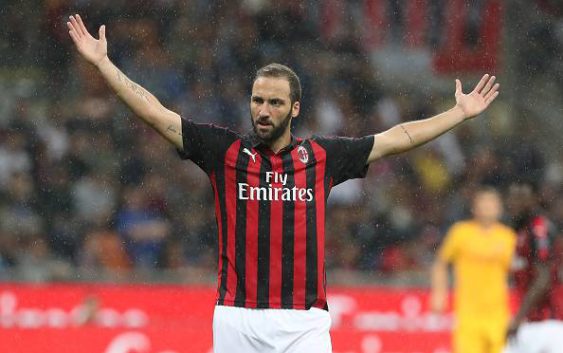 Gonzalo Higuain was AC Milan's most prestigious signing this summer however the Rossoneri must continue to work to better exploit his goalscoring abilities.
Gattuso and Milan can count on a potentially devastating weapon. Now they just have to learn how to use it in the best way, exploiting all its strength. We speak, of course, of Gonzalo Higuain, without doubt one of the best strikers in Seire A. El Pipita has yest to find the back of the net this season but, as La Gazzetta dello Sport highlights, Rino is studying the best moves to arm him.
TACTICS – The first, of course, is tactics. The Argentine forward does not expect balls inside the area but loves to dialogue: those who assist him, therefore, must be able to read his movements. Milan will have to learn quickly to put Higuain in the best conditions. The keyword, underlines La Gazzetta, is depth. It means that his teammates have to quickly understand the way in which they can spot him and serve him better. More speed will be needed in the development of the action, a few crosses less in the area and a greater ability to read the game by everyone.
HEAD – Also the motivational aspect is important. AC Milan have put Higuain at the center of the project guaranteeing him a top salary (read here). Now El Pipita wants to prove to Juventus that it was a big mistake selling him. Gonzalo Higuain against CR7 and his former team, this can also help Gattuso.
The third move is psychological. For someone like Higuain, having missed the appointment with the goal in the first two outings is a problem. Rino will have to work on psychology and avoid overloading the Argentine 30 year old with excessive responsibility as happened to former captain Leonardo Bonucci.
AC Milan Home Jersey Men 2018/19