Gazzetta: Spal 0-4 Milan, player ratings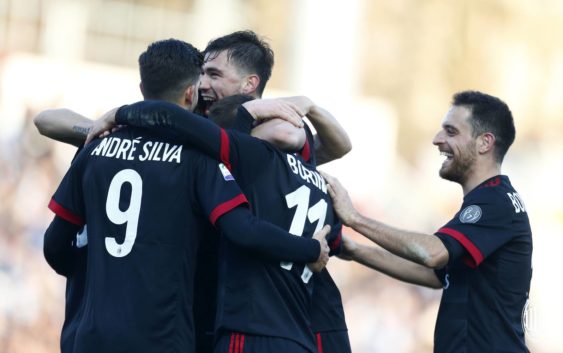 Although Mr. Rino Gattuso spoke of an 
il
lu
sion
ar
y 
result at the end of yesterday's victory over Spal, AC Milan deserved the success and dominated a surrendered home team.
A poker that not only raises more and more the ambitions of the Rossoneri formation, which now tries to get closer to European qualification, but that sees the exponential growth of many players within the team, which are pushing forward with excellent performances the ascent in the standings of AC Milan.
As usual, La Gazzetta dello Sport published today the ratings and individual assessments of the players who played yesterday at the Mazza stadium. Many positive votes for the Rossoneri, the best of the match obviously Patrick Cutrone (7.5), now a real sniper inside the penalty area, scoring his first career brace. 7 for other key elements of AC Milan: a decisive Suso with his attack on the right, a Romagnoli always attentive and a Biglia who has now reached very high levels, also author of the third Rossoneri goal.
Less brilliant, but still sufficient, the performances of Bonaventura and Calhanoglu (6), forced in the first half to sacrifice themselves and less alive from a creative point of view. Even Kessie conserves himself a bit, while the worst disappointing among the Rossoneri is Ricardo Rodriguez (5) who is the only one red and black players suffering the speed of Lazzari, not surprisingly considered the best among Spal players.

---
---