Post-match reactions, Ambrosini: "Gattuso found an asset and improved it"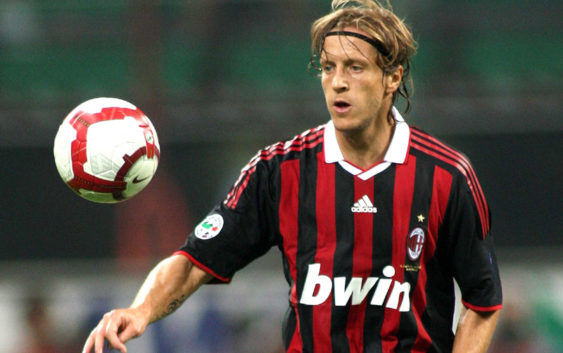 Patrick Cutrone's brace and goals from Lucas Biglia and Borini complete a solid display from the Rossoneri against Spal. It's AC Milan's forth win in the last 5 Serie A games.
Former Rossoneri midfielder, Massimo Ambrosini, speaking for Sky Sport, commented on his former teammate Gennaro Gattuso's work:
"He has worked well on the defensive phase. He has found an asset and has improved it considerably, the game system, he brought it forward and chose the right players, which improved the mechanisms within the team, playing Hakan as left winger was a masterstroke. Then the condition of the squad grew progressively".
Following the round victory over SPAL, coach Gennaro Gattuso shared his thoughts on his team's performance and the positive result at the post-match press conference. Here is what he said:
"The score does not tell the whole story. The post hit by Viviani could have gone in and changed the match completely. It was a very tough game. I know coach Semplici very well and every match I play against him is difficult. Yet, I am pleased with the performance of my boys, winning with such score was not something we assumed from the start. We still need to improve our tactical work and enhance our defensive coverage. We are doing well as regards to ball possession and at being bright. I hope to continue this way".

Gennaro Gattuso
Besides the coach, our top scorer this season, Patrick Cutrone, also analysed the away victory and shared his feelings on his first brace in Serie A:
"I dedicate one of my goals to my family and the other one to Conti. I hope he comes back soon. I am happy with the brace but above all with the win. It was very important to bring home the three points and we really did it as a team. I have a good understanding with Suso and Calha on the pitch. Scoring an early goal helped us, we did it well, although we suffered afterwards. Then, in the second half we kept the ball to ourselves and scored three. Our goal now is to focus on Thursday, it's an away match we need to win".
Another key player in today's meeting, Lucas Biglia, spoke to Milan TV following the match and his first goal in the Red and Black. This is what the Argentina international had to say:
"This is an important goal for me, but I am happier with the 3 points won after having drawn against Udinese. We are about to face an important stage of the season, in which we have to play many games and all of them crucial to our goals. There are no such things as easy games, we are learning to hold up and resist as a team and then, of course, we have quality, which helps us win matches like this one. The coach is also important. I would like to thank him and his staff for believing in me in difficult moments".
Finally, our last man in today's scoresheet also expressed himself about AC Milan's positive momentum and his long-awaited goal. Here are Fabio Borini's words to Milan TV:
"I am happy to score. I am working very hard and I am always at the coach's disposal. I have been looking forward to scoring and today finally I did. I tried to enjoy the most the minutes I played. It's tough to play in this stadium, Inter for instance drew. They had opportunities against us and even hit the post. We did well at holding them back and then putting the game to bed. Cutrone is a great striker, a natural one. On the Europa League, we must play a good game, as a team and get a positive result already in Bulgaria".
The Red and Blacks extend their unbeaten run in Ferrara to eight games after a solid 0-4 win thanks to a goal in each half by Cutrone – who is gaining the boss's trust to start – and strikes by Biglia (his first in the Red and Black) and Borini.
SPAL had drawn four of their last five home games, including the 1-1 tie against Inter last fixture. It was not supposed to be easy, but the Rossoneri were clinical and made most of their opportunities count sealing a convincing performance and a heavy win. We have now 38 points, provisionally reached Sampdoria in sixth place, and stand 7 points away from Champions League qualifying spots. Yet, the focus now goes to Europa League as AC Milan will face Ludogorets next Thursday at 7.00 PM in the first leg of the Round of 32.
https://www.youtube.com/watch?v=fDqg57eAOU4
---
---