Gds: AC Milan expel Mino Raiola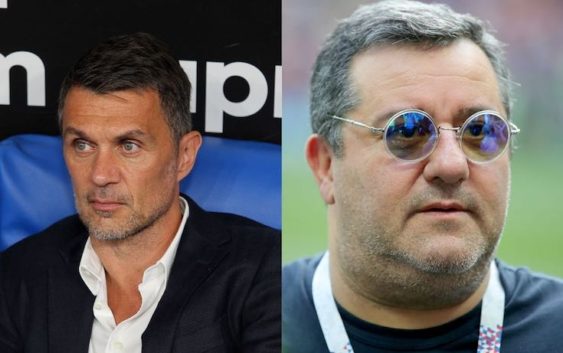 AC Milan captain Alessio Romagnoli is discussing the contract extension directly with the Rossoneri management without the assistance of his agent.
La Gazzetta dello Sport opens its new edition with the big headline "Milan expel Raiola". According the the Italian newspaper, the infamous agent has been left out of the contract renewal talks between the Rossoneri and their captain Alessio Romagnoli.
It's not a secret that AC Milan are not very fond of Mino Raiola. The Dutch-Italian agent was the driving factor of Gianluigi Donnarumma's free transfer move to PSG last summer that caused the Rossoneri a huge economic loss.
Gazzetta explains that the 26-year-old defender has decided to speak personally with the AC Milan management and leave Raiola out of this discussions. Alessio Romagnoli is reportedly willing to lower his salary from €6 million to €3.5 million.
The Italian centre back is currently the highest paid player in the squad with 6 million euros per season. Although Zlatan Ibrahimovic has a relatively richer contract (but based on his number of appearances), Romagnoli costs much more in gross payments while Ibra profits from the Growth Decree (decreto crescita).
The AC Milan captain wants to continue his career at the San Siro even if it means lowering his salary. On the hand, the Rossoneri would be more than happy to keep their captain but on "reasonable" conditions. Romagnoli is the last remaining AC Milan player of the Raiola clan.
---
READ MORE: Henry very impressed by AC Milan new signing