Tomori: "I was shocked by AC Milan call"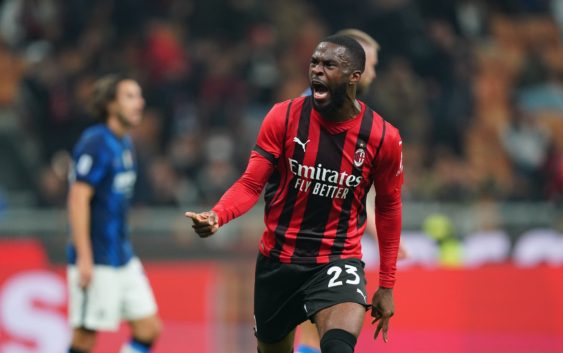 AC Milan defender Fikayo Tomori talks about his Rossoneri experience, Maldini's advices and playing against
Ibrahimovic.
AC Milan defender Fikayo Tomori granted a long interview to the Champions Journal. The 23-year-old English centre back talked official Champions League magazine about everything, from his childhood to changing clubs. The magnifying glass is clearly placed on his AC Milan adventure:
"When Milan called me it was a shock – he admits – A European giant is asking for me'. And it was crucial to make this choice. For my father it's crazy, he watched football in the 80s and 90s, when Milan dominated the Champions League and were the best team in the world. I am really, really happy and grateful to be here. If I had to retire today or if something should happen to me, God forbid, I could say: Yes, I played for Chelsea, for Milan and I managed to wear the England shirt'. Thinking about it is crazy."
AC Milan standout memories as a kid – "Of course, the Champions League nights come to mind. I remember when I was really getting into football, watching it a lot – unfortunately it was the Istanbul game. But obviously that was a great football match. And then I remember watching the 2007 final in Athens, when Milan won. And there are so many great players associated with Milan; one I really liked growing up was Kaká. So to be able to say I'm part of the club that these great players have played for is amazing."
His relationship with Maldini – "I spoke to Paolo who thinks I can improve my game in terms of positioning and possession. Having these kinds of people to learn from and get advice from is something you can't buy. Plus, knowing that they are watching me is definitely a motivation for me".
Ibra in training – "He is difficult to mark, he is too strong, intelligent and awake. Having someone like him to defend against, someone who has played at the highest level for most of his career, is incredible. And having him on your team is definitely better than not having him because he's a winner. He leads the group a lot and raises the bar".
AC Milan invested around 30 million euros to purchase Fikayo Tomori from Chelsea making him one of the most expensive signings in club history. Six months were more than enough to convince the Rossoneri to make his transfer permanent. The 23-eyar-old English star has formed a rock solid partnership with Simon Kjaer becoming a key player in Stefano Pioli's formation.
---
READ MORE: AC Milan new signing could leave after 6 months