Gds: The true top player of AC Milan is on the bench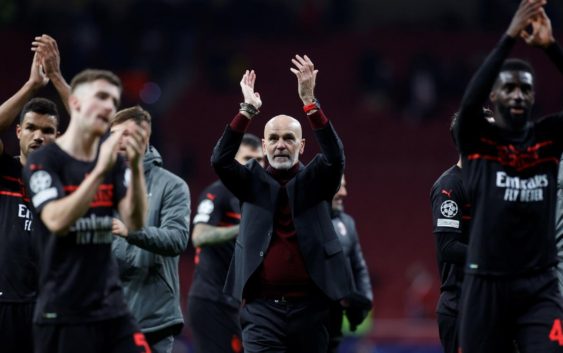 Coach Stefano Pioli has become central to AC Milan's project and is the secret behind the improvement of many players.
The new year has started on the right foot for AC Milan. The Rossoneri are back as title contenders after scoring six goals in two fine victories against Roma and Venezia. Players like Zlatan Ibrahimovic, Theo Hernandez, Rafael Leao or Sandro Tonali look to be at their best but credit must go to coach Stefano Pioli.
According to Gazzetta dello Sport, Pioli is AC Milan true top player. "AC Milan's top player is on the bench: Pioli has never been so modern". Gazzetta praises the work of the Italian coach on the AC Milan bench in the last two years. Nobody expected such a modern, proactive and continuous coach. On a tactical level, the Rossoneri manager has introduce a coupe of solutions to make his squad less predictable and the results are proving him right.
At the end of Venezia-Milan, the first question that was asked by the DAZN correspondent to Theo Hernandez, star of the day with a brace and a great performance, was: "But where do Milan find all the energy?". The response of the French full-back was sincere and spontaneous: "It's all thanks to the coach." The performances of the players is more and more sparkling and convincing and are led by a single conductor: Stefano Pioli.
Among the many merits of Pioli there is one particularly important, namely the improvement of several young players, to the point of making them central to the Rossoneri project. Theo, Leao and Tonali are the most striking examples, with the last two arriving from a not particularly brilliant year for various reasons, this year they are able to make the difference in key areas of the pitch also thanks to the instructions of Pioli, in addition to his unconditional trust.
There is a constant and fruitful dialogue between Pioli and his players, aimed at encouraging them and helping them give their best to reach their full potential. It applies to Theo: "I told him that he is already a very good player, but it would be a shame if he was satisfied because he can become a top player". For Leao: "For Leao I don't want to be repetitive but the same concepts expressed for Theo apply for him. He has to work to become a world-class footballer: it takes a lot of time, work and sacrifice to get the best possible results". And for Tonali:"I think he's the strongest youngster I've ever coached. Daily work is his secret". The coach believed in them, waited for them and worked hard on their improvement, now Pioli is enjoying the fruits of his work with great satisfaction but without complacency.
---
READ MORE: AC Milan duo will soon reach Robertson & Mane level