Giampaolo's brother blasts AC Milan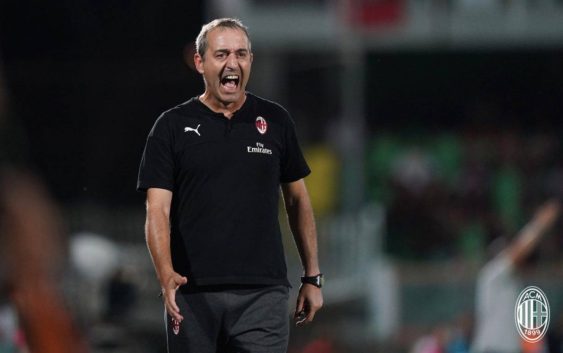 The brother of former AC Milan coach Marco Giampaolo talks about the sacking of the Italian coach after just 7 games in charge.
Marco Giampaolo's adventure at AC Milan lasted very little. About three months after his arrival, and only 7 games in charge, the Rossoneri surprisingly sacked Giampaolo and replaced him with Stefano Pioli.
Federico Giampaolo, former footballer and brother of the Abruzzo coach, blasted AC Milan for the treated of Marco in a recent interview with Calciomercato.com.
"Marco deservedly went to AC Milan but he was not give a squad according to his characteristics. Many players he asked were not signed, he adapted to the squad he had. In pre-season there were only a few players with him. There were so many problems to smooth out, time was required because he didn't have the current squad available".
In particular, the timing of the sacking was, he said, wrong: "What surprised me was the sacking after a game won away from home. It's true, he had problems, but he was close to the European zone. I saw little professionalism. It will be up to him to clarify things. I spoke to him, it was a missed opportunity, he will have to say some things that he did not say out of respect and also because of his contract. It wasn't a good experience".
Finally, a word of advice for the AC Milan club: "Milan are a great club, they need reliable people. Recent events show confusion, it is not clear who can operate 100%, it is normal that when problems arise it becomes difficult if there is no decision-making power".
---
READ MORE: 4 Signings: How to build a better AC Milan with just €75m