Gds: Giampaolo is trying to change Rafael Leao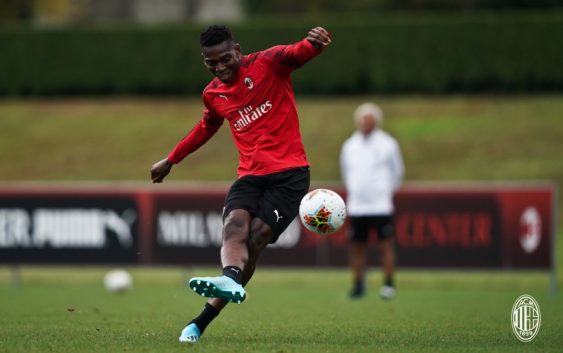 AC Milan coach Marco Giampaolo is reportedly not very fond of Rafael Leao's show off nature 
and is trying to change that.
Once again Rafael Leao showcased his talent with Portugal U-21. The 20-year-old centre forward scored a beautiful goal this weekend and is working to repeat himself even with AC Milan in the league.
Leao was among the many new signings of the Rososneri this summer. Maldini and Boban are fully convinced that the former Lille is one of the best players of his generation and decided to invest €25 million to bring him at San Siro.
We are yet to see the talented striker make his first minute debut wit the Rossoneri but he made a late appearances in the 1-0 defeat to Udinese. The youngster did well during pre-season, however, Piatek remains Giampaolo's first choice in attack.
La Gazzetta dello Sport reports that Leo must remain patient about his first minute debut as coach Marco Giampaolo is trying to improve certain aspects of his game. "Good but instinctive" declared the new AC Milan coach after training him for the first time.
The Italian acknowledges that "Leao possesses an abundance of physical power, technique and speed but also lets himself go with useless plays, of pure aesthetic nature". Giampaolo is trying to change that and make Rafael more disciplined the report adds.