Giroud urges AC Milan to make move for Chelsea winger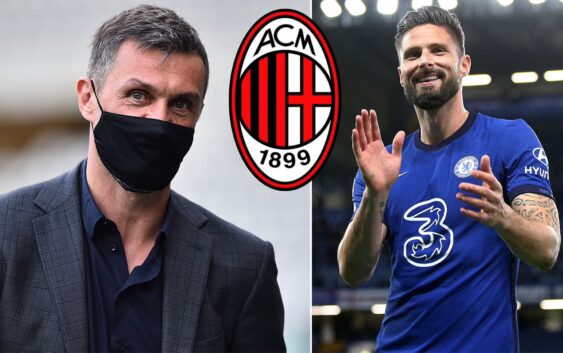 Olivier Giroud compares
playing with the American winger to his time with Eden Hazard and suggest a move to AC Milan.
AC Milan are expected to make an important investment this summer to strengthen their attack and a new right winger will be a top priority of the club. The Rossoneri are currently evaluating a wide rage of names but much will depend of the Serie A final placement. Playing Champions League football next season will allow AC Milan to spend more for new players.
Meanwhile, Olivier Giorud has already a name that he is strongly suggesting to AC Milan. In an interview with Morning Footy, the French striker urged AC Milan to make a move for former Chelsea teammate Christian Pulisic. The American right winger is expected to leave the Blues this summer and a transfer to Italy could be on the table.
"Pulisic was a happy boy, always good vibes, smiling. It was easy to have a laugh with him. My understanding on the pitch with him was top, a bit like Eden Hazard, even if I played less with Christian. He's that kind of player who is very skillful. He can dribble, play the one-two. He knew how to use me on the pitch and vice versa.
"We had good times together and I hope he can get rid of the injuries, get better and get more consistency and more games because he's a very, very talented player. Pulisic would be a good fit at AC Milan I think people here would love it. He's definitely a big name in Europe, so he would help us", said Olivier Giroud on Christian Pulisic.
Chelsea spend €64 million to sign Christian Pulisic from Borussia Dortmund making him the most expensive American player in history. After a bright start in England, Pulisic failed to lock down a regular starting spot in the coming seasons with injuries playing a key role in his lack of consistency on the pitch.
Pulisic has scored only one goal and has set up two in a very limited role for Chelsea this season. The 24-year-old American right winger should change club this summer with only one year remaining in his contract with the Premier League club. Chelsea are reportedly open to part ways with Christian Pulisic if an offer of over €20 million arrives and AC Milan are keeping an eye on his situation.
---