Official: AC Milan make first summer sale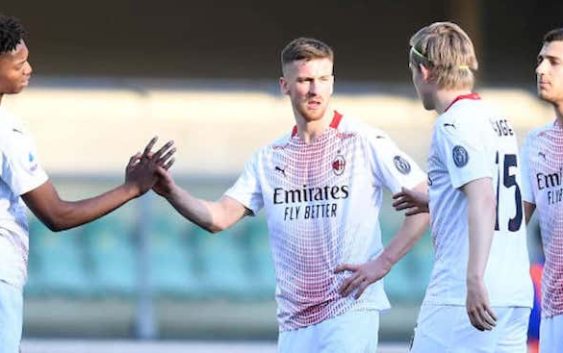 Former AC Milan right winger Jens Petter Hauge is officially a new player of Eintracht Frankfurt after this weekend.
The Rossoneri are concentrated on the upcoming derby semi-final against Inter. The club will continue to work as usual until the season is over despite rumors about the possible takeover of the club from Investcorp. Meanwhile AC Milan have completed their first summer sale.
Jens Petter Hauge is officially a new Eintracht Frankfurt player. The 22-year-old right winger joined the German side on an initial loan move. Eintracht Frankfurt secured permanence in Bundesliga last weekend thus exercising the obligation to make the transfer of Hauge permanent.
Eintracht Frankfurt have paid 10 million euros for the purchase of Hauge. AC Milan could receive an addition 5 million figure in bonuses plus 15% of any future transfer for Hauge. The Rossoneri secure a healthy profit from the sale of the Norwegian winger who cost over 4 million in 2020.
Jens Petter Hauge did well in his first and only season at AC Milan. The Norwegian scored five goals in 24 appearances with the Red and Blacks. However, Hauge was unable to convince coach Stefano Pioli for more game time. Despite having a keen eye for goal Pioli almost always preferred Saelemaekers.
Hauge's first season in Germany was a difficult one. After a promising start, the 22-year-old right winger eventually lost his starting status. In 31 appearances so far, Jens Petter Hauge has scored three goals and assisted two.
---
READ MORE: Nkunku to start AC Milan's €300m spending spree