Maldini calls transfer target immediately after Investcorp rumors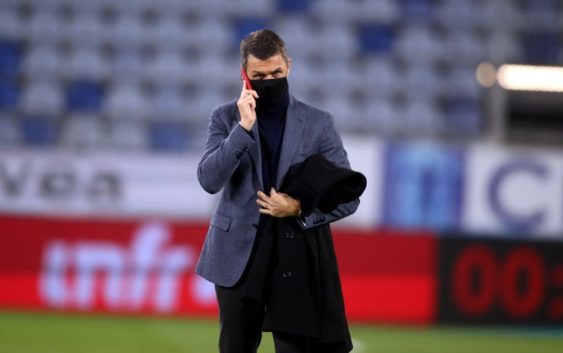 The highly likely sale of AC Milan to club to Investcorp will not have an impact on certain deals according to reports.
It is a crucial moment for the Rossoneri. AC Milan are currently leading Serie A, are in the semi-final of Coppa Italia and the club is about to get sold to Investcorp. If talks result successful, as it is expected by numerous reports, it will be AC Milan's fourth change of ownership in the last five years.
The arrival of the Bahrain-based fund will have an important effect on the summer transfer window. The fans expect prestigious names to join Stefano Pioli's squad next season. In the meantime, Paolo Maldini and Frederic Massara continue their work as usual.
Journalist Antonio Vitiello reports that Paolo Maldini had a phone call with Sven Botman immediately after rumors emerged on AC Milan's sale to Investcorp. The 22-year-old wanted to know if the probable change of ownership will influence on his promised transfer to AC Milan.
The Dutch international has agreed a five-year contract with the Rossoneri months ago. Botman refused more lucrative offers from England in order to join AC Milan. Talks with Lille proceed but the two clubs reportedly have a verbal agreement over a €30 transfer fee. Nevertheless, Investcorp takeover of the club will have no impact on the Botman deal.
Maldini has given his word to Botman, to his entourage and will not change position. Sven Botman will be the new centre back of AC Milan and probably the partner of Fikayo Tomori next season. Same principle applies for Divock Origi. Investcorp talks with not prevent his signing from Liverpool.
---
READ MORE: New targets to start AC Milan's €300m spending spree