Gazzetta: The reason why Gigio doesn't sign renewal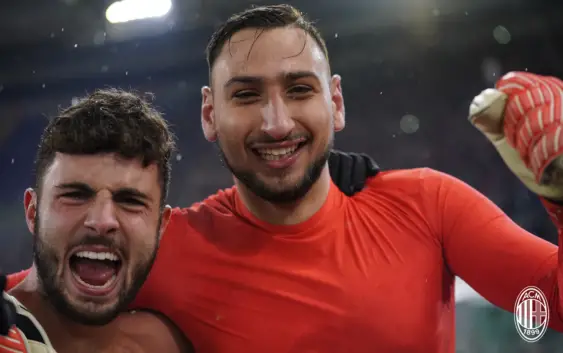 The end of the season is coming and AC Milan goalkeeper Gianluigi Donnarumma has yet to sign a new contract.
Just like three years ago, the Gianluigi Donnarumma saga is going on for months. Numerous meetings have been held with his agent, Mino Raiola, but the results have always been the same.
The Italian goalkeeper currently earns 6 million per season and AC Milan, despite the big economic crisis, are offering him 8 million. Mino Raiola instead asks for 10 million and a short term contract of no more than two years.
Donnarumma has publicly expressed his love for the Rossoneri and reportedly is not thinking about other clubs. Nevertheless, an agreement has not been found and Gigio risks becoming a free agent in a few months. But why?
La Gazzetta dello Sport reports that at the end the 22-year-old will accept Milan's offer. Gigio will renew his contract but only after AC Milan have qualified for the Champions League. Lack of European football is reportedly the reason behind his hesitation to put to paper on a new contract.
Playing in Champions is Gigio's big dream. The talented goalkeeper and Raiola believe that a player of his quality should be playing in such a competition regularly. With the Rossoneri in second place, and 10 games until the end of the season, it looks like a return in Europe is jut a matter of time.
---
READ MORE: AC Milan draw up five-man striker shortlist