How much would it cost Milan to sign Conte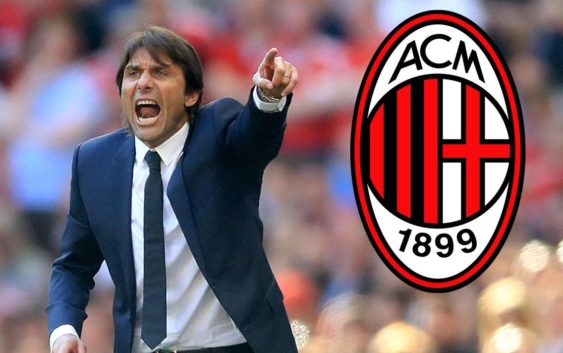 Rumors in Italy suggest that current coach Gennaro Gattuso may soon be sacked if he fails to deliver 
but how much would it cost Milan to sign Conte?
In this difficult moment for AC Milan there has been a lot of talk about Gennaro Gattuso but also about Antonio Conte. The recent string of disappointing results is putting pressure on the Rossoneri coach while the fans in social media have demanded the arrival of Conte. The club has backed Rino for the moment however it is clear that the name of Conte is much more than a suggestion at Casa Milan. But how much would it cost Milan to sign Conte?
Well let's do the math. First the Rossoneri must pay the current contract of Gennaro Gattuso. Rino earns about 2 million euros net per season (4 million gross) until 2021. So if AC Milan decide to sack Gattuso tomorrow they are obligated to shell out a total of 10 million euros. But that's just the beginning, to this figure must be added the new contract that AC Milan will offer to Antonio Conte.
Let's say a two years deal of 7 million euros. It may seem a lot but in fact it's not because at Chelsea the Italian manager was earning around twice that amount. A two year contract, of course if Conte accepted these "low" figures, would cost Milan a total of 28 million for two years. That would put the total cost of signing Antonio Conte at a staggering 38 million euros and that's just one part of the story.
Yes because a manager of Conte's level pretends top players to win immediately. The former Juventus is one of the most in-demand coaches in Europe so his arrival at San Siro must be accompanied with expensive players by default. On the other hand the ambitions of the Singer family are very high and the appointment of Iva Gazidis as CEO is one clear demonstration of it. Could Conte be the second?