How Stefano Pioli destroyed Mourinho with 3 moves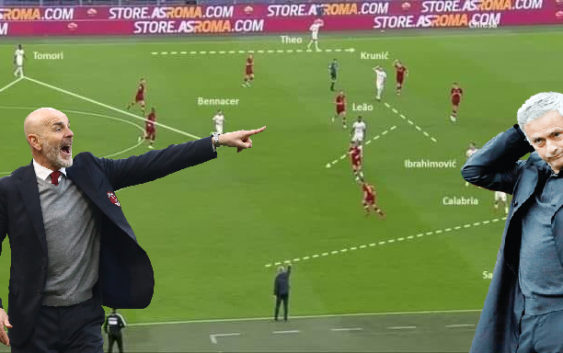 AC Milan offered a masterclass against Roma with coach Stefano Pioli destroying Jose Mourinho with three tactical moves.
AC Milan continue their march towards the Scudetto. The Rossoneri are leading Serie A with 31 points after eleven weeks. A fantastic streak that records only one draw and ten victories. Even Jose Mourinho's Roma was not able to stop Stefano Pioli's squad.
AC Milan won thanks to a superb free kick scored by Zlatan Ibrahimovic and a penalty won by the Swede that later transformed in goal by Franck Kessie. El Shaarawy's late strike only offered a hair of hope to the Giallorossi. AC Milan dominated the match at the Olimpico stadium until Theo Hernandez's red card in the 66 minute.
If Ibrahimovic ate Abraham, the alleged "Normal One" devoured the "Special One". La Gazzetta dello Sport explains how Stefano Pioli tactically caged his colleague Jose Mourinho. The Rossoneri coach came out victorious by deploying an unpredictable and fluid version of his 4-2-3-1 formation.
The AC Milan coach used the two full-backs, Theo Hernandez and Davide Calabria, in an original way. Both players played high on the pitch alternating between midfield and attack. At the same time, one between Franck Kessie and Ismael Bennacer moved back at the center of the defence.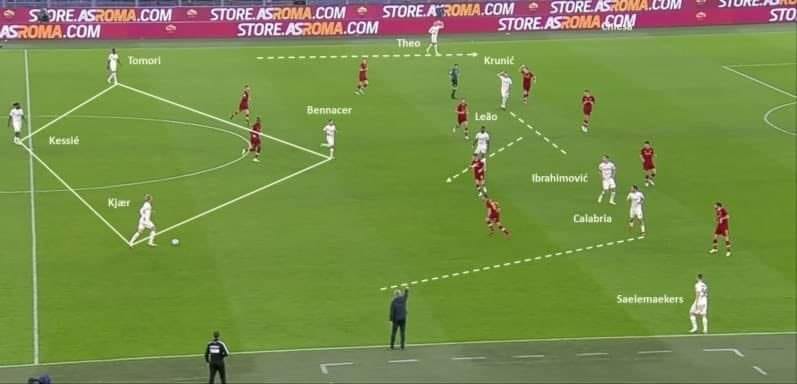 In this was, the Rossoneri's formation was transformed in 3-5-2 bringing many players in the opponents area. The second goal was emblematic with Theo Hernandez starting not from his usual left flank but from the middle. Davide Calabria was playing in Joshua Kimmich-like style during Guardiola's days. Jose Mourinho was left stunned and out of words seeking excuses at the referee.
---
READ MORE: AC Milan star rejects rich offer from Man City