How will AC Milan's midfield be under Rangnick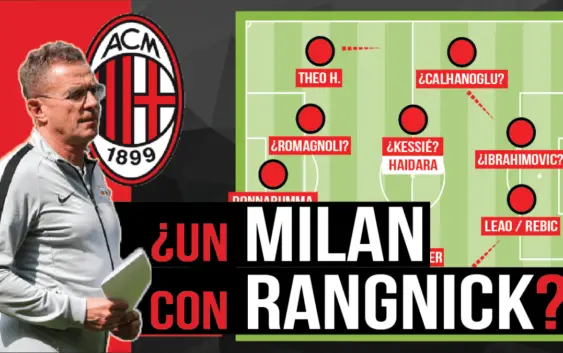 With Bakayoko, Florentino and Szoboszlai linked to AC Milan, how will the Rossoneri's midfielder play next season.
How will AC Milan's midfield be next year? To date it is difficult to answer, thanks to the big uncertainties related to the current emergency but also to the choice of the next coach. Almost certainly at the end of the season both Biglia and Bonaventura will say goodbye, both of which have expiring contracts.
Lucas Paqueta too seems destined to leave, regardless of what the formula will be (more likely a loan than a permanent sale). The only key player expected to stay, to date, seems to be Ismael Bennacer, which gives an idea of how the midfield will be transformed next season.
In recent weeks, and also in the last few hours, there have been three names that have been insistently linked with AC Milan: Florentino Luis, Szoboszlai and Bakayoko. The Portuguese midfielder has been identified as the ideal companion for Bennacer, so much so that there are rumors of an agreement in principle with Benfica. According to reports from Portugal, Benfica and Milan have agreed a two-year loan with the right to buy. AC Milan tried hard to sign Florentino Luis also in January. The Portuguese prodigy is one of the most promising talents in Europe and would be perfect in a formation with two central midfielders.
Dominik Szoboszlai is a very flexible player that can be placed as a left midfielder or even attacking, considering the tactical similarity to Milinkovic-Savic. The position of Bakayoko on the other hand is quite clear. In 2018/19 he did great alongside Kessie but he struggled a lot when pushed on the flank. The Frenchman would clearly be an alternative to Florentino, in the defensive midfielder role. Consequently, taking all this into account, how does Rangnick intend to play?
If AC Milan were to bet on Szoboszlai, and the interest is really concrete, it is difficult to think that the formation of the future will be with two central midfielders. It would be absurd to invest heavily for the Hungarian and then adapt him to a role not his, such as the central midfielder or winger. The feeling is that a return to the midfield of three is being studied, which would not close the doors to Florentino, but would see him in a position of greater responsibility as the only midfielder at the center, with Bennacer possibly decentralized as inside right.
Can Bennacer-Florentino-Szoboszlai be a suitable midfield trio? On paper yes, but as said it would imply corrections and great patience. Different matter if Rangnick is studying another game system: a sort of 4-2-2-1-1 with a pair of screen midfielders (Florentino and Szobolozai), two slightly advanced midfielders on the flank (Szobolozai and Calhanoglu), a second striker (probably Rebic) and a centre forward. A hypothesis to consider especially if a right back with great strength and drive was be purchased.
---
READ MORE: AC Milan's worst signings ever