Ibrahimovic furious after Milan-Torino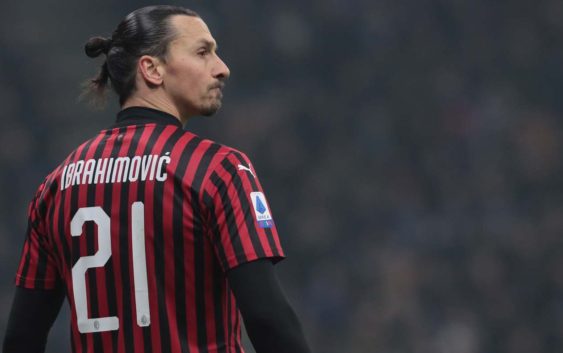 AC Milan win against Torino but Zlatan Ibrahimovic looks very nervous while leaving San Siro.

Here's what happened on Monday evening.
Zlatan Ibrahimovic was furious at the end of Milan-Torino and escaped directly in the locker room at the referee's triple whistle. The Swedish striker was also the first to leave San Siro after a shower. With the dark look that usually belongs to the defeated, Zlatan went away with a lot of bitterness as confirmed also by Stefano Pioli.
But what exactly happened? According to La Gazzetta dello Sport, Ibra was simply angry with himself. After the surreal comeback in the derby and the late draw with Juventus, the Rossoneri risked compromising the match with Torino also with a rather serious mistake of his.

This, added to the previous anger over too many collective mistakes, ended up making Zlatan lose serenity. Smears that a perfectionist like the Scandinavian champion cannot accept, as explained later by coach Pioli: "Zlatan was angry because he could have done better and closed the match earlier. It is right to be ambitious for our growth".

Tiredness has nothing to do with it, also because Ibrahimovic has never given the sensation of physical failure. Rather, highlights the Italian newspaper, it is all related to the precision with which Ibrahimovic claims that the work must be done. He knows he cannot pretend the excellence he has been used to in the past, but something more than what he is seeing, yes. And if it is he who is making a mistake, he does not forgive himself.
However, no player took it personally, Ibra continues to be revered by his teammates. "Ibra is 38-years-old, he is the first to arrive at Milanello. If someone like him, who has won everything, does so, why shouldn't I that I'm named Castillejo," said the electric Spaniard. Theo Hernandez defined him "Divine" via Instagram yesterday.
---
READ MORE: Jorge Mendes offers star striker to AC Milan