Il Mattino: Milan find agreement with Callejon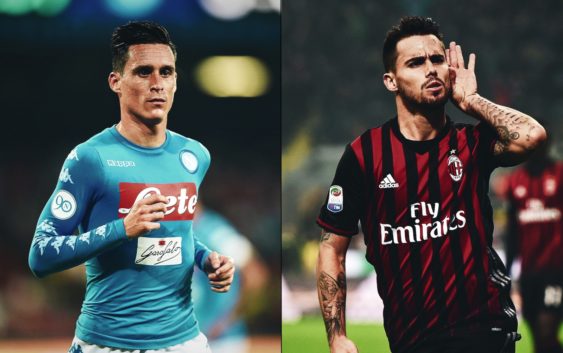 Jose Callejon of Napoli remains a target of AC Milan and according to reports the Rossoneri have already reached a deal in principle with the Spanish winger.
According to reports by Il Mattino, the Rossoneri have already reached an agreement with Jose Maria Callejon. The parties have agreed about his transfer, but now AC Milan must reach a deal with Napoli. The right winger has a release clause of 20 million euros on his contract and president Aurelio De Laurentiis has no intentions of making any discounts.
Obviously, the possible purchase of Callejon to AC Milan also depends on the confirmation of Gattuso team's participation in Europa League for next season. If UEFA decide to ban the Rossoneri club from European competitions then his transfer would inevitably complicate. It would be harder to attract players of a certain level and at the same time some top players already part of AC Milan could ask for to be sold. All footballers aspire to play in Europe and showcase their qualities.
In any case, Callejon's transfer does not depend on Jesus Suso's possible passage to Napoli. For days it has been rumored that the 24 year old is a target of the Partenopei. Maurizio Sarri would have welcomed him with open arms but it remains to be seen if now Ancelotti has the same appreciation for the Spanish right winger. Yesterday La Gazzetta dello Sport explained that Carletto has approved the deal but it is not yet clear whether President De Laurentiis will pay the full release clause of 38 million euros for the number 8 of AC Milan.
---
---