Is Paqueta a risky investment and why Milan signed him?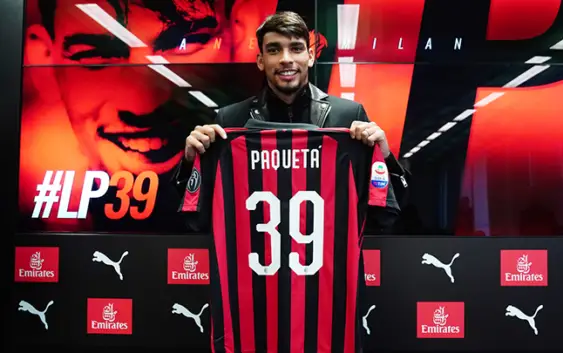 AC Milan presented Lucas Paqueta, the new signing of the Rossoneri and one of the most expensive purchases in club history.
Yesterday at Casa Milan, Leonardo, Maldini and president Paolo Scaroni unveiled before the media the new signing of the Rossoneri. Lucas Paqueta joins Gennaro Gattuso's team after two excellent years in Brazil with Flamengo.
AC Milan paid 35 million euros for the talented Brazilian and could reportedly pay in the future an additional 10 million in bonuses bringing the total fee to a potential 45 million euros. Thus Paqueta becomes one of the most expensive signings in AC Milan history. Some of the journalists yesterday asked whether investing such a big fee on a 21 year old players is a wise move.
AC Milan sporting director Leonardo insisted that Lucas Paqueta is not a risky investment and explained why the Rossoneri signed him. "We do not believe Paqueta is a risky investment, it was an important expense, yes, we know about the stakes we have but the investment was important".
Lucas Paqueta
"Just like Kaka, Paqueta is a young player who has been playing at the highest levels for two years in Brazil. He has already proved his worth and now he will have to do it at Milan too. We want an offensive, proactive team, and Lucas fits this profile. There are moments and the current one is a reconstruction moment, and we want to buy offensive players regardless of nationality".
---
---