Kessie regrets leaving and wants AC Milan return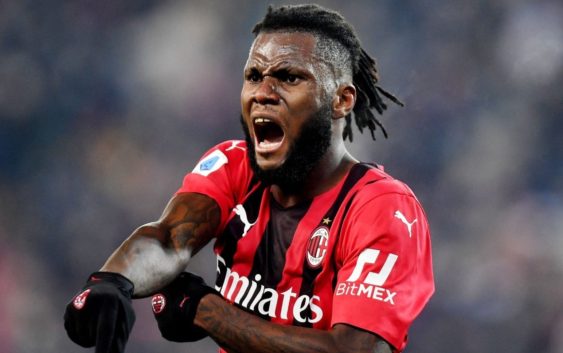 Barcelona midfielder has regretted the decision to leave AC Milan and move to Barcelona 
reveals Carlo Pellegatti.
That Franck Kessie is not happy at Barcelona it was obvious for a while. The Ivorian midfielder who left Milan in the summer on a free transfer has not in fact found the luck he hoped for in Spain. It looked like things were going to go great for him with Xavi Hernandez a big sponsor of his signing. In reality, the Spanish coach has reserved very little space (485 minutes in total) so far for Franck, and it is no coincidence that his name is already being discussed for an exit move.
An unimaginable scenario until now has just turned quite possible for January. The Ivorian is pushing for a leading role, the same one he had at AC Milan. Carlo Pellegatti reports that Franck Kessie has repented the decision to leave AC Milan and would like to return at San Siro. "Sources close to Franck Kessie's entourage have told me that the player would like to return to Milan. It's a rumor, there's nothing certain but this is what comes to me directly from Barcelona", said the Italian journalist.
"When he went to Spain they told me that the Ivorian had chosen Barcelona but that Barcelona was the least suitable team for him in terms of play style. The Blaugrana mentality does not appreciate players like him. There they love players with different characteristics" continued Pellegatti. Franck Kessie's physical, technical and tactical characteristics seem really wasted in a league like La Liga.
The Italian journalist underlines how much Franck has lost his importance in Barcelona. Now he is considered one of many, while at Milan he was a key player of Stefano Pioli's chessboard. "If here he was used to being 'the President', there he is perhaps considered an undersecretary, always an important position because he plays for Barcelona but there is no doubt that it is a lower position than that of the President. He is not a fundamental player and he suffers from it".
Finally, Carlo Pellegatti analyzed the probabilities that Kessie will return to Milan, which are currently zero: "To date, the hypothesis seems very, very, very remote to me. And I use a euphemism for not using the word impossible even if in football, especially in the transfer market, there is nothing impossible.
I believe that Milan consider Kessie a closed chapter at this moment. I don't think Milan ever plan to talk back to Atangana, Franck Kessie's agent. We know well how much relations have cracked in the last period of the Ivorian in Milan".
---
READ MORE: AC Milan's worst signings EVER