Kessie sends clear message to Leao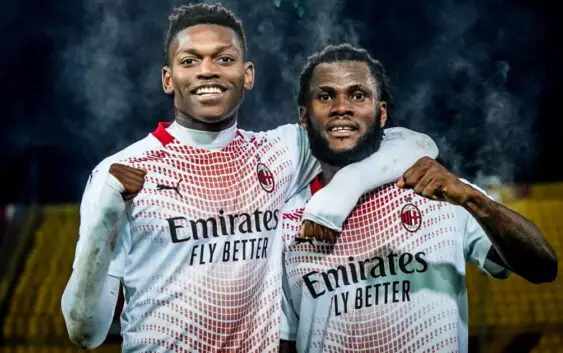 The moment of the truth is approaching for Rafael Leao who has a contract extension proposal from AC Milan.
The contract renewal of Rafael Leao has become the new soap opera at Casa Milan. The current agreement of the Portuguese winger expires in 18 months and either he extends now or he will be sold at the end of the season. Despite Paolo Maldini's best efforts, it's now up to the player to decide what to do.
When asked on the matter the flamboyant winger said: "I'm happy and proud, now I have to stay focused on the World Cup, then I'll talk to Milan as soon as I return there. If I want to sign the contract? Even before arriving in the national team we had a meeting with Maldini, it was positive, so when I get to Milan we'll talk well".
Recent history offers a great lesson on what the 23-year-old should do next. What is happening with Kessie now is clear message for Rafael Leao. Kessie left after publicly promising he would sign a new contract with the Rossoneri. However, his adventure in Spain has been a total disappointment so far.
Barcelona coach Xavi Hernandez clearly doesn't consider him a regular starter. Kessie is just a substitute player at Camp Nou while at San Siro he was a key figure. He is now pleading to return at AC Milan on loan until the end of the season. Despite the tempting proposal, Milan have no intention to take back their former player.
But Kessie is not the only case. Hakan Calhanoglu left to find more success with Inter only to watch AC Milan celebrating the Scudetto. Similar situation for Gianluigi Donnarumma who mostly served as Keylor Navas' back-up in his first season with Paris Saint-Germain. The time is ticking and the moment of the truth is approaching for Rafael Leao to decide whether he will replicate Kessie & co or he will follow in the footsteps of Tonali and Theo Hernandez.
---
READ MORE: Kessie begs for AC Milan return in desperate phone call