Kjaer, Ibra, Giroud and more: Injury update on 7 AC Milan players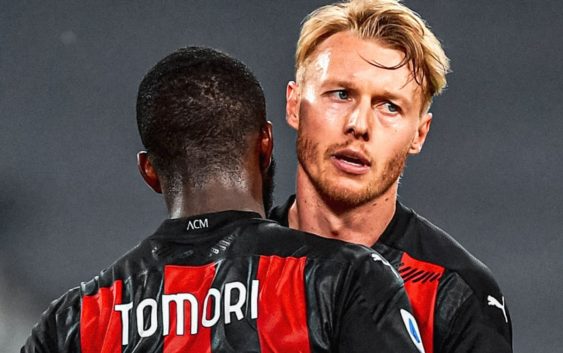 The injury situation at AC Milan is quite dramatic. Several Rossoneri players will be out in a time when Milan play every three days.
KJAER: Yesterday the Danish defender left the pitch due to a flexor muscle problem on his right thigh. Thankfully, the MRI ruled out muscle injuries. The recovery of Simon Kjaer will likely last a week so the 32-year-old will miss the upcoming Serie A encounters with Venezia and Spezia as a precautionary measure.
BAKAYOKO: The French midfielder is dealing with the after-effects of a major blunt trauma on his left achilles tendon. Bakayoko will undergo new exams shortly but he will surely stay out at least until the October international break.
KRUNIC: The Bosnian suffered an injury on his right calf while on international duty. The healing process is progressing well. A new medical check-up is scheduled for the Bosnian next week. Just like Bakayoko, Krunic should return after the international break.
IBRAHIMOVIC: The Swede, struggling with an achilles tendinopathy, feels better and has begun to work individually in order to better asses his progress. However, the goal is to have him back on Sunday for the Spezia match.
GIROUD: The French striker is better and has started running again. Tomorrow he will train with the rest of the squad. His back is not hurting anymore and he will be available for the Venezia clash. 
MESSIAS: This week the Brazilian player will proceed with the last phase of the personalized athletic reconditioning program. Junior Messias will joined the rest of the squad next week. A big problem for Pioli who desperately needed alternatives in attack this period.
CALABRIA: The Rossoneri full-back reported an elongation of the right thigh flexor muscles. His recovery will take some time and unfortunately Calabria will miss a couple of games.
---
READ MORE: Why Kessie is a bigger traitor than Donnarumma