Leao reveals the secret behind his recent success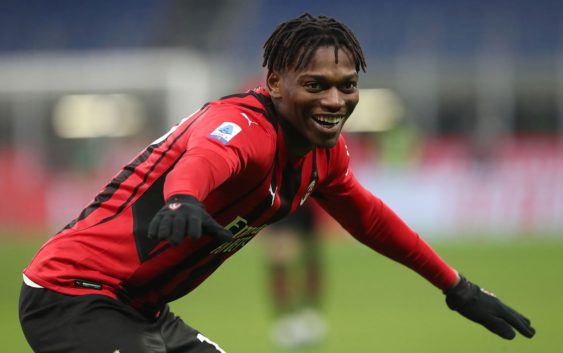 AC Milan winger Rafael Lea talks about his drastic improvement this season and the upcoming match against Udinese.
Rafa Leao is having a great season. The Portuguese left-winger is in his best form since joining AC Milan in 2019. The 22-year-old has finally begun to showcase his true potential scoring on a regular basis and providing assists. Now, Leao is one of AC Milan's best players.
The Rossoneri are in advanced talks to extend his contract. Rafael Leao is expected to put pen to paper on a new deal until 2026 that will guarantee him at least €4 million per season. In an interview for the official club channel, Leao talked about his improvement and he upcoming match against Udinese.
"Against Udinese on Friday we have to do what we know, start strong and be careful because they have strong players up front. But we play at home, in front of our fans. And this gives us a lot of grit. It is another opportunity to secure points and improve the ranking"
Leao then talked about his growth, a direct result of the trust he received from coach Stefano Pioli and the Rossoneri fans: "I want to continue in this way and to do well to help the team until the end of the season. The trust of my teammates and those who work with me has been very important for my growth. Now I do good things because I have the confidence to be able to make a difference on the pitch".
Finally, the Portuguese comments ono the disappointing draw against Salernitana. An opportunity lost for the Rossoneri but Leao is keen to emphasize the positive aspects of the final result.
"I wished my bicycle kick and post had gone inside the net. It would have been especially important for the team. Even against Salernitana, we should have won and extended the lead in the standings. Unfortunately, however, the ball did not enter the net. I'll try again next time. The choir of the fans is beautiful for me, it is one of the best things about being a player when the fans charge you like that. It gives me more confidence and strength to do well in every match. I think we created chances in the last game, but it wasn't our day. At least we drew, a point that improved our classification", ends his interview Leao.
---
READ MORE: AC Milan to offer midfielder plus cash for Berardi