Leonardo and Maldini unstoppable: 12 transfers in less than one month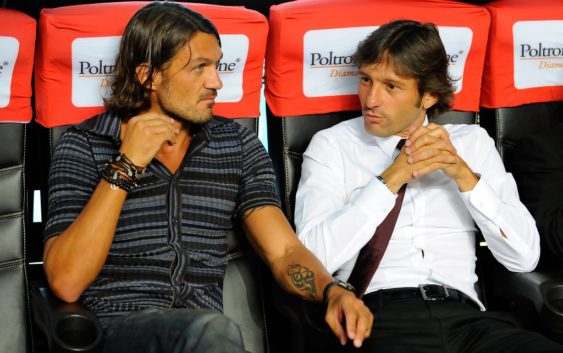 When he was appointed new technical director of AC Milan Leonardo declared that he liked challenges, especially impossible ones. Another one who likes difficult challenges is Maldini.
Leonardo has decided to name Paolo Maldini, the legendary figure of AC Milan and much appreciated by fans and others, as his right man. A strategic choice that, in terms of image, has improved the club and perhaps also helped Milan to close various prestigious transfer operations. The executive duo's record speaks of 11 deals concluded in less than a month, between entries and exits.
There are seven sales so far in this period, all quite important for the Rossoneri: under the management Leonardo the Red and Blacks got rid of Gustavo Gomez, direction Palmeiras, Luca Antonelli who will continue at Empoli, Manuel Locatelli who just recently signed for the Sassuolo and Carlos Bacca who will return at Villarreal this time permanently. Apart from that of Leonardo Bonucci, who pressed a lot to return to Juventus, but the real 'hits' are the transfers of the uncomfortable duo Kalinic – André Silva, who ended up at Atletico Madrid and Sevilla respectively.
Five instead the purchases made by Leo and Maldini in this phase: Higuain and Caldara coming from Juventus and the giant Bakayoko from Chelsea. Today the technical director of AC Milan has closed the acquisition of Castillejo from Villarreal and Diego Laxalt from Genoa. Now the duo is considering the possibility of signing another midfielder to complete the department.
---
---